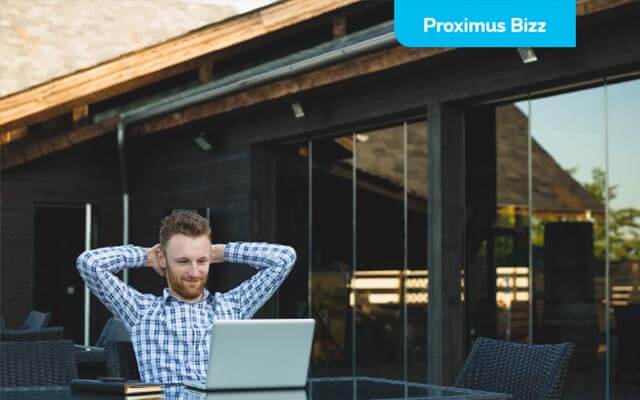 Good news for your paperwork and for the environment! As from now you can have electronic Proximus invoices for your business.
It's never great to get invoices. But we can make the whole process a lot easier for you. By offering an electronic invoice, for instance.
That electronic invoice has the same legal validity as a regular, paper invoice but is a lot easier to handle and a lot more ecological.
The advantage of the Proximus e-invoice?
- Less paper
You no longer have to manage and store a pile of paper Proximus invoices. All of our invoices are stored in your secured MyProximus-account where you can view and download them anytime you want.
- Clear and easy overview
In MyProximus, you'll immediately see which invoices were paid and which are still open. No more finding and opening invoices to check if they're paid or not.
- Your accountant will love you
Our invoices always come in the same PDF-format with the same mentions. Simply mail your invoices to your accountant and he can go about his (and your)business immediately.
- Forget about forgetting
Whenever a new invoice is available, we'll send you a text message or email as notification.
Did you somehow manage to overlook an invoice? No problem: we'll send you a free reminder by regular mail.

The only thing you need to do to switch to electronic Proximus invoices is to select that option in your MyProximus-tool.

Did you know that…. you can make things even easier?
If you don't (or don't like to) handle invoices yourself, you can easily give others access to your MyProximus account. Your accountant, for instance, or your assistant. This short FAQ tells you everything you need to know.
And… you can do a lot more MyProximus?
MyProximus isn't only great for handling our invoices, but you can also manage your Proximus products and services.
Need to add or deselect an option? Only takes a few clicks.
Checking your data usage? Not a problem.
On top of that, MyProximus automatically gives you tailormade advice and the opportunity to save Bizz Club points.
And, to round things off, MyProximus is also available as an app for your Apple, Android or Windows tablet or smartphone (with a SIM card) so you can always stay in touch.
Want to activate your e-invoicing or register a MyProximus account? Just follow this link!