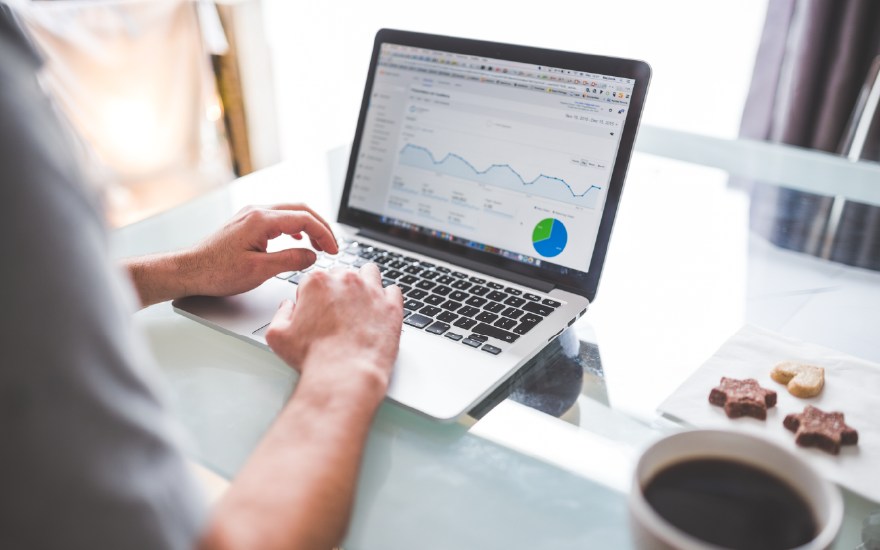 Did you know that only 8% of all surfers click further than the second page in Google when they search for something? So it's crucial that your company website ends up as high as possible. Preferably on the first page. You can do that with SEO and SEA. We found out exactly what that involves in the Google Digital Workshop.
SEO or Search Engine Optimization
To get your website to appear as high as possible in Google you can optimize it. This is called Search Engine Optimization. You do this by clearly structuring your website and furnishing it with relevant content.
Exactly how Google ranks sites is confidential, but the internet giant is happy to give tips to give you a boost:
It's very important that you put content the consumer can really use on the site. Consider articles in text and images with tips, news, a look behind the scenes, a how-to, information about your products, etc.
You should also ensure that other sites link to your company website. For example, ask the city or the local (sports) club to devote attention to your company on its site.
Be sure therefore to remember to enter your data with a link to your website on sites such as Openinghours-shops.com or GoldenPages.be.
Posting on social media such as Facebook, Instagram, Twitter, Tripadvisor or Yelp helps too.
Search Engine Advertising
Search Engine Advertising involves the paid links that appear at the top of the Google search page. You recognize them by the 'Adv.' icon.
You make your own website appear at the top as an advertisement by buying search terms via Google AdWords. For example, "lawn" or "lawnmower" if you operate a garden center, or "life insurance" or "damage claim" if you offer insurance.
Buying takes place via an auction system; the more a search term is Googled, the more companies want it and the more expensive it is. The quality of your website is also taken into account. So a logically categorized and fast website is a must. You pay, by the way, only when a surfer actually lands on your site.
SEO vs. SEA
So put simply, the difference between SEO and SEA is that SEO is free, but works more slowly; it's a long-term process for building up online familiarity. With SEA you jump to the top of a search page immediately, but it does also cost you money.
Claim your company on Google My Business
One last tip: be sure to also "claim" your business on Google. This is free and linked to the Google search engine. For example, you can leave photos and opening hours here. And also view simple analytics; for example, the number of visitors who clicked through to your website. You do this via Google My Business.
Google My Business is of course also included in our Bizz Online offer, with which you give your business an internet presence quickly and professionally.
Do you want to a take a course yourself to get your company ready for the digital world? Take a look at the Google Digital Workshop.