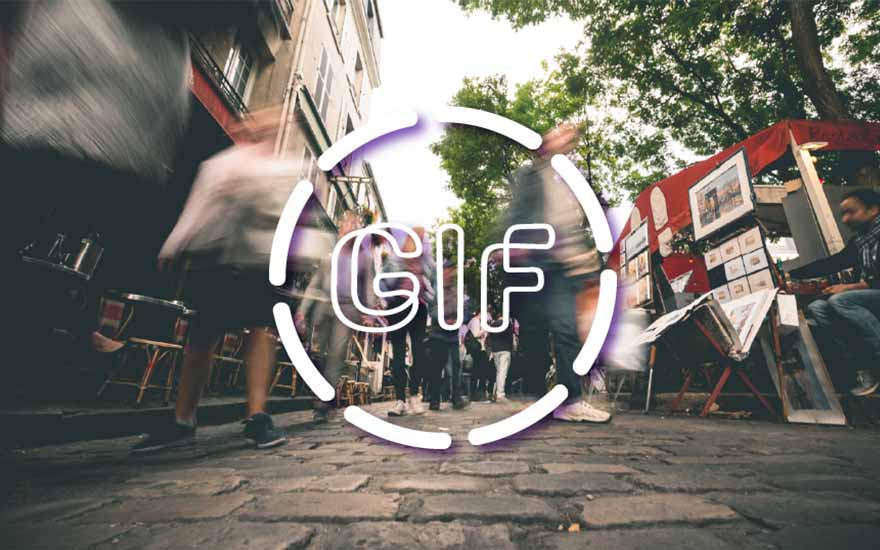 They're everywhere: graphic interchange format files, or GIFs. Animated images that show a funny scene or a message in an endless loop. GIFs are hot, so why not make the most of them as a small entrepreneur, too?
Take a GIF from a database
GIFs have existed since the 1980s. They have been all the rage on social media in recent years. Consequently there are huge databases, such as GIPHY and Tenor, containing billions of ready-to-use GIFs. Type in any subject or key word and you can choose from scores of moving pictures. You're sure to find one that is suitable for your company to post on social media. Then click on the link icon in the GIF and paste the code in your post.
Or make your own GIF
These prefab GIFs are fun and a great way to cheer up your Facebook posts and WhatsApp messages, but the medium offers far more possibilities. It is really not that difficult to make your own GIFs and then use them as a lighthearted means of promoting your products or services.
GIFs can make your online content more attractive and dynamic. You can use them to display your creativity and sense of humor. And with a bit of luck, the GIF will be widely shared, so that it goes 'viral' so to speak. Worth trying, isn't it?
Where do you start?
There are lots of free applications that you can use to produce your own GIF in a flash. We list three of them:
On www.ezgif.com you can add new text to existing GIFs. You decide on the layout of the message. It is also possible to upload a series of your own photos or a video which are then converted into GIF format and to which you can add the text and effects you want.
If you prefer to use an app, we can recommend Giphy Cam. Everything you import and film with your phone or tablet is easily converted into an attractive GIF to which you can apply all sorts of filters, effects and stickers. Available for iOS and Android.
GifLab for iOS is another app that is certainly worth downloading. The conveniently arranged interface is ideal for those who want to put together a simple GIF without too much effort. It offers fewer possibilities than Giphy Cam, but you can do quite a lot with it.
Inspiration from GIF aways!
These companies devised a simple GIF with an effective result.