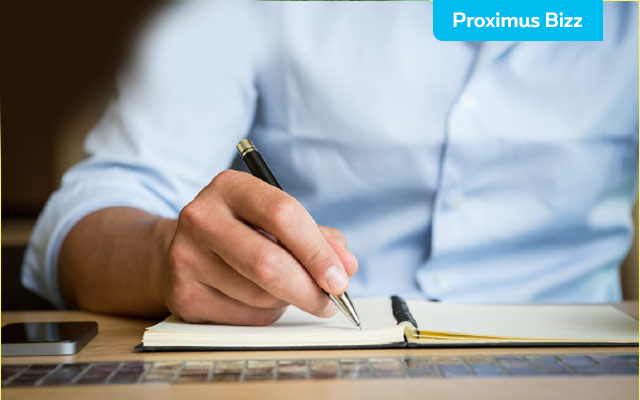 It's been fifteen years since the first edition of 'Getting Things Done', written by American productivity guru David Allen. Against expectations, the book became a top seller. A new, revised edition just hit the stores.
Since its first publication, 'Getting Things Done' is considered as one of the bibles of productivity and time management. While the first edition, published in 2002, focused on managers, the new edition has a broader scope and includes tips that will help anyone from CEO's to students, entrepreneurs and housewives. It's also adapted to the new technological reality, which also means references to lost technologies such as the Palm Pilot are gone.
Method and discipline
The nucleus of Allen's thinking is about applying method and discipline in keeping to do lists and action plans. Not just in your head, but written down on real paper or in digital form. Afterwards, you organise the different lists so you always know exactly what needs to be done when. Allen's theory is that a lot of tasks are not done, simply because they were never properly planned in advance.
Secondly, nearly every action should get a follow-up of sorts. At the end of a meeting, a concrete action plan has to be drafted so everyone knows what to do. Not "we'll put the question to the IT-department", but rather "Mark will call Tom at ICT tomorrow and ask him the question." Items that are not yet concrete enough will make it onto a "later/perhaps"-list.
Allen's 5 steps
So how does all of this work? Allen provides five simple steps that will quicly bring order to chaos.
Step 1: Capture
Like we said, start by listing all your to do's and projects in a way that works for you.
Step 2: Clarify
For every action you can take, determine what your next step should be. If that step takes less than two minutes of your time, do it immediately. Otherwise delegate or keep the step until later.
Step 3: Organize
Add the right reminders to your list: people to call, emails to be sent, tasks to be carried out, etc.
Step 4: Reflect
Check your list(s) at least once a week and keep them up to date. Check what needs to be done and scratch what's already been done.
Step 5: Engage
From this step onwards, you can blindly trust your new system and use it to make sure you take the right actions at the right time.
Why should you read this book?
The new edition of Allen's book has been adapted to the realities of the 21st century working environment and helps you build and nurture mental capacities that are very useful in this age of multitasking. His method works because it combats stress and offers people the opportunity to be all they can be in the simplest way. If you're not constantly worried about forgetting things, you will create a time and space for yourself to be really creative. Working with lists is an external and reliable system, you don't have to remember anything yourself. And it allows you to quickly filter information at the relevant point in time and to concentrate on the things that are important at that precise moment. Items that are of a later concern will only appear on your horizon at a later time. Simple, but genius.
About the author
David Allen grew up in Louisiana and for a long time was a jack of all trades, and master of none (he was an illusionist, waiter, karate teacher, travel agency manager, glassblower, …) and even battled with addiction. Meanwhile, he's written four books about productivity. David Allen now lives in Amsterdam.
More tips about working efficiently on gettingthingsdone.com
Need a good task manager to help you compile your lists? Check out our previous article on task management.