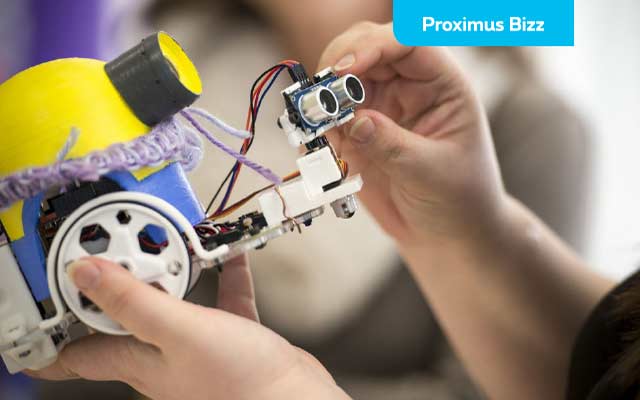 In April 2015 the Proximus Foundation launched Digitalent, a series of workshop aimed at young unemployed people with little background in ICT.
This year, we're back for more.

The first four workshops, organised in 2015 were a smashing success. That why nine new workshop have been planned for 2016, and they'll take place across the country: Hasselt, Brussels, Ghent, Mons, Mechelen, Liège, Namur and Charleroi, where the first workshop was held on 15th February.
The Digitalent project is aimed at young jobseekers between the ages of 18 and 25 who have difficulties getting a job orientation or straightening out their curriculum. Digitalent's workshop will provide a different dynamic than the ones usually found in school: practical workshops and mini projects where theory is immediately put into practice. The aim is to give the young participants goals and to incite interest in the world of ICT.
For more information, have a look at the Digitalent website at http://www.proximusdigitalent.com.
Source: Skynet.be