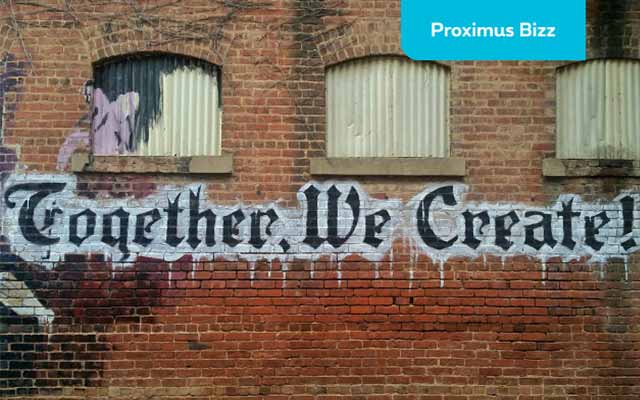 Logos, photos, videos and icons can give your website or social media accounts just the right look. Unfortunately, graphic agencies and professional designers don't work for nothing...
But you don't need visual masterpieces to persuade your online visitors to stay longer. With these five free apps and a little creativity, you can do it yourself.
Canva: design for absolute beginners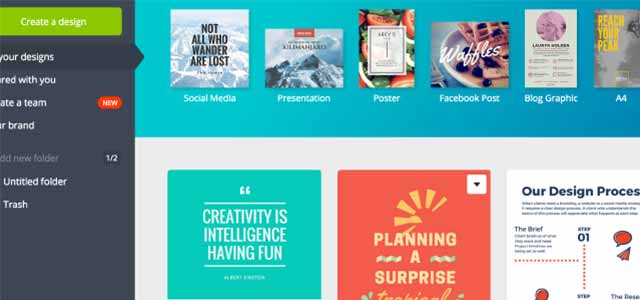 Canva is a very popular tool: you get access on line to a vast library with photos, fonts and photo filters. You can also add photos yourself. The site offers hundreds of templates on which you can base your design and which you can adapt entirely to your heart's content.
Using a simple 'drag & drop' action, you can prepare graphic elements in a flash which you can then easily download in a suitable format for your website, Instagram, Facebook page or Twitter. You can also design posters, flyers, e-mail banners, visiting cards and invitations with Canva. So everything stays nicely in the same style.
Kanvas: easy photo and video editing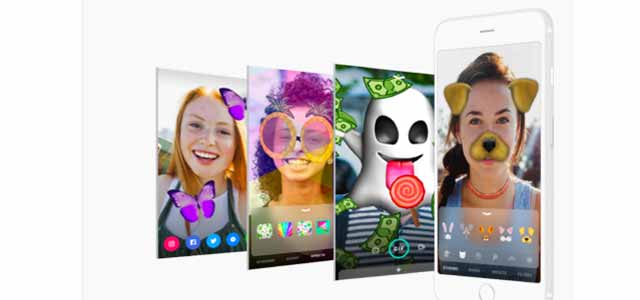 Photos, videos, GIFs and selfies do very well on social media. Kanvas will help you edit them and spruce them up yourself. You install the app on your smartphone, create a free account and then get down to work.
In the main menu, you select exactly what you want to do with your visual material: put fun quotes on a photo using an attractive font, shoot and edit films, compile sideshows or make a 'GIF burst'. Kanvas then automatically puts a few images in a short 'loop' behind one another to create the illusion of movement.
You can easily share this 'GIF' on social media. In short, with Kanvas you make your online pages a lot livelier.
Recite: quotes on social media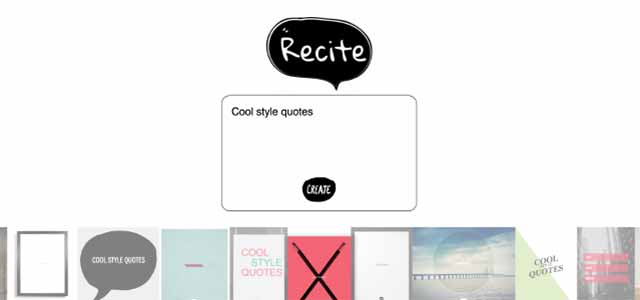 These days, it's cool to come out with well chosen quotes on social media. They are often shared quickly and widely and are therefore a good way of drawing attention to your business.
Have you read a great quote somewhere that really fits in with your company or your vision, or that you would simply like to share? If so, make it into something personal and creative in Recite. Simply choose an original font and a suitable layout or photo.
In a couple of seconds you have a new catchphrase, slogan or corporate motto on line.
Snappa: making icons and infographics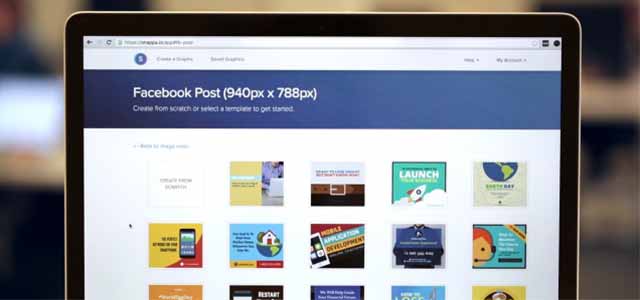 Snappa does not work with photos and videos, but focuses on graphic elements. Snappa is perfect for designing icons, simple logos or infographics, even if you are a graphics novice.
What's more, it is very fast thanks to the templates that have been especially designed for posts on Facebook, Twitter, LinkedIn, YouTube, Instagram and Pinterest. So your creations are instantly the best size for each channel.
Then you get to work with backgrounds, effects, texts, colors and shapes. You can also upload pictures yourself and edit them in Snappa.
Photo Grid: photo collages via smartphone album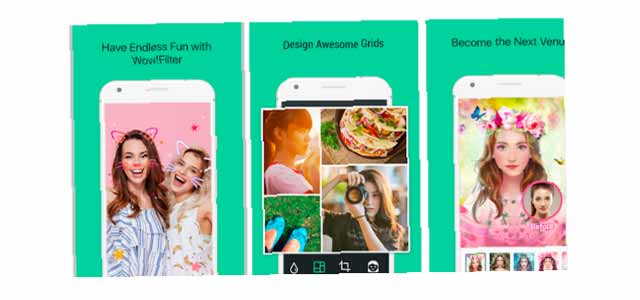 With Photo Grid for iPhone or Android you can make collages quickly and easily using the photos on your smartphone. You can select up to 15 photos. The app then automatically arranges them properly.
Of course, you can change the position of each photo yourself, as well. After that, it's up to you to adapt the layout, the size, the edges and the background of the photos. Texts and stickers can be added, too. Ready? Then publish the photo collage on your website or social media pages.