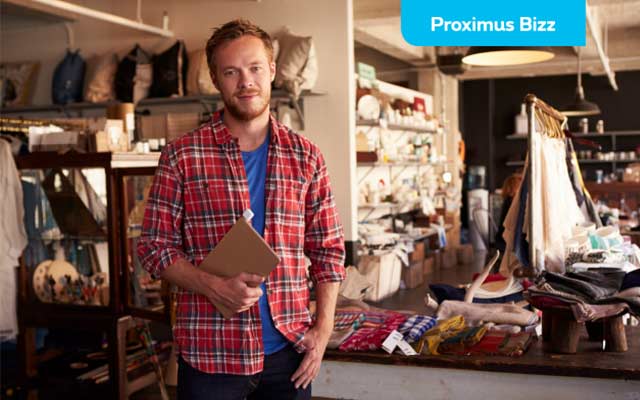 Finding new customers while at the same time keeping the ones you have is a very delicate balancing act. So how do you do it? We'll show you how to get started with four easy tips.
More competition
If there's one things that never decreases, it's the amount of competiton amonst small businesses. And that in itself doesn't make it any easier to keep your customers. The world at large is getting ever more digital and your competitors have all the digital tools they need to promote new products, new experiences and better prices.
So how do you go about finding and keeping customers?
1 Ask questions
A great way to keep customers is to get them involved in your business. In these digital times, it's not so hard to find customers to talk to, so make sure you seize that opportunity.
But you don't have to rely on online or social media only. A much simpler way is to simply ask them what they think, and that doesn't mean presenting them with a fifteen page survey – something that most people don't like anyway. A short, personal chat can lead to great insights and results.
2 Don't forget the classics
Of course you shouldn't forego on the classics: promotions and discounts still work, as do loyalty cards or savings schemes. And why not reward existing customers when they bring in new business? That's a great way to kill two birds with a stone.
3 Digital is easy
Not every customer in every business drops by in person, so don't hesitate to reach out to them digitally as well: web site, emails, blog, newsletters and social media. Digital marketing campaigns are very cost efficient, although you shouldn't underestimate the time and effort they require.
If you'd like to set up a good email campaign you need good data on your customers. So try to harvest that information systematically and use it regularly: one email or blog update per year won't do the trick.
Do you have customers that you haven't seen or heard in a while, track them down and send them a little reminder about your business.
4 Social media
It has become nearly self-evident to use your web site and your social media to find new customers and promote your business. Facebook and Twitter are ideally suited to reach out to potential customers. Be sure to answer their questions and comments, also the negative ones, ask questions, keep the conversation going and make sure to feed them interesting information targeted at their needs on a regular basis. And make sure you don't forget your regular customers, because they are bound to be on social media as well.