Digitalise your business activities like a pro with Proximus
Published on 15/06/2020 in Tech, tips & tricks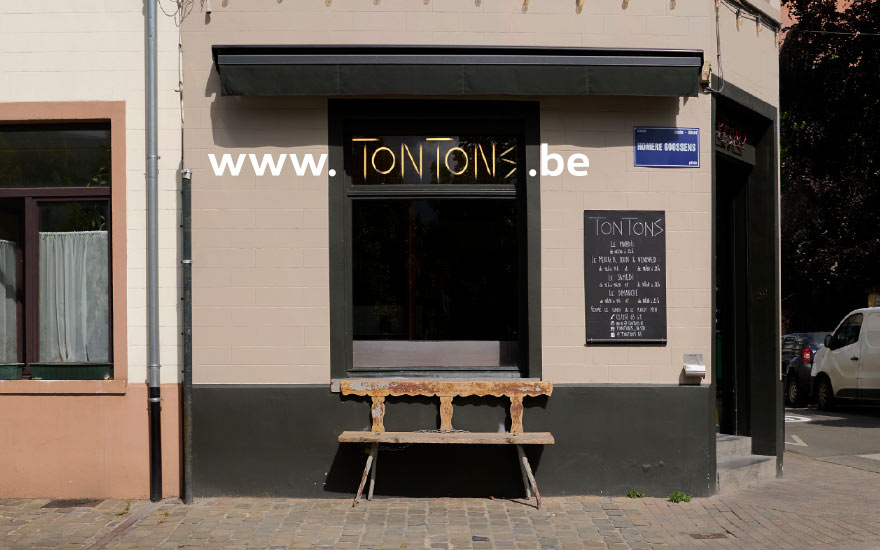 Digital is a godsend for your company: you're open for business round the clock. But digital has even more benefits to offer. Are you ready to take the plunge? Place your trust in our digital solutions and our experts!
There is no shortage of reasons for your business to go digital. Your customers are increasingly connected and the internet is their main source of information. A website makes your company visible and reachable, 24/7. It also makes it easier to set yourself apart from the competition. Or you can lighten your workload by automating certain tasks.
Don't know how to get started on your online presence? Not to worry: our Business Experts will be happy to assist you in this adventure. Thanks to our digital solutions and online trainings you can even get your website on the first page of search results, enabling you to attract a host of new customers.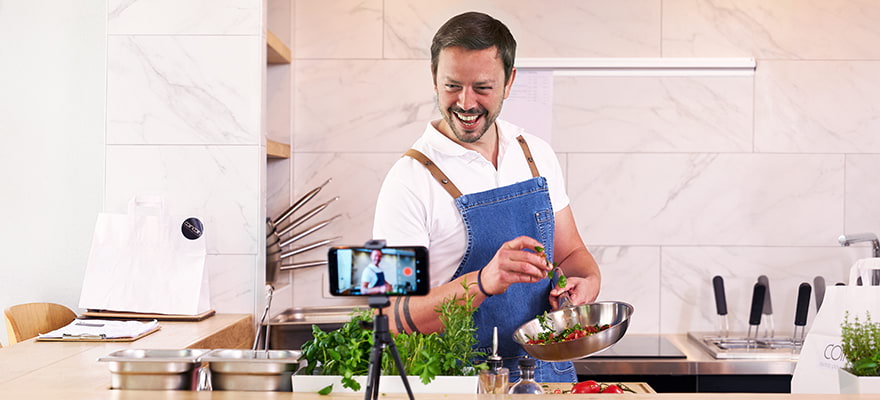 1. Webinars to guide you in the digital world
Your time is valuable. That is why we offer you a wide variety of online trainings that you can follow at your convenience: from website development to the use of digital marketing techniques and from social media to search engine optimisation. In short, our webinars cover everything you need.
And just to be sure we can offer you the best possible advice Proximus calls upon three prestigious partners: UNIZO, the Union of Self-Employed Entrepreneurs, Google Atelier Digital and Syntra, to help you achieve first-page rankings in their search page results.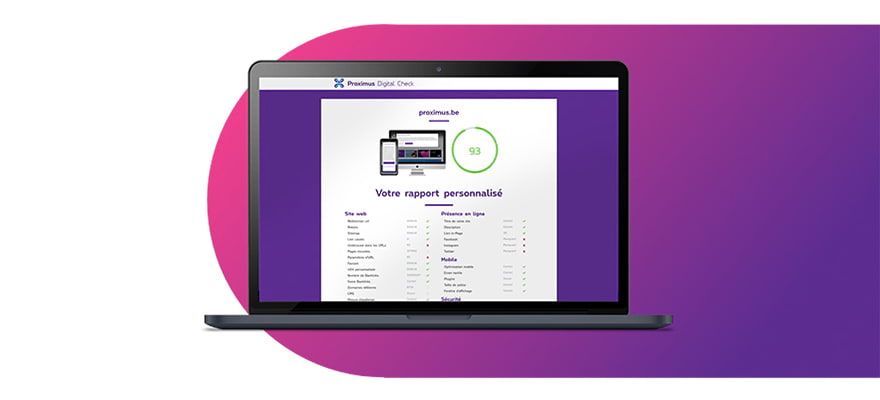 2. Optimise the performance of your website
Your website may seem like the ultimate calling card to you but there are undoubtedly small imperfections you're not seeing.
Proximus offers you a high-performance tool that identifies the strengths and weaknesses of your website in a matter of seconds, free of charge. Based on this full report, our Business Experts will make recommendations and propose solutions to upgrade your website. After all, an optimised website is the best guarantee to attract fresh customers.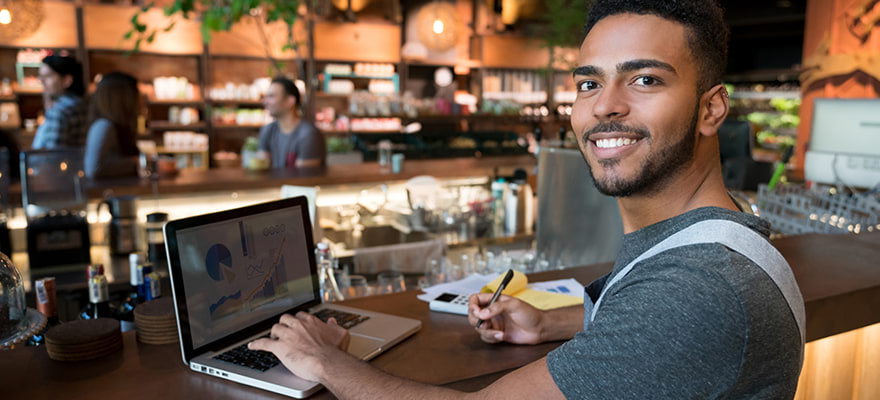 3. Improve your online visibility
You're on the verge of launching your website or you want to optimise your online presence? Let our Bizz Online solution guide you throughout the process.
Our digital experts can help you build the best possible website without paying an arm and a leg. Our formulas start as low as €15/month VAT excl.
Are you a start-up? Then there's more good news! Launch your business like a professional thanks to our special offer: free Bizz Online for a whole year! Shall we get started?
Questions about our offers?
An advisor is at your service