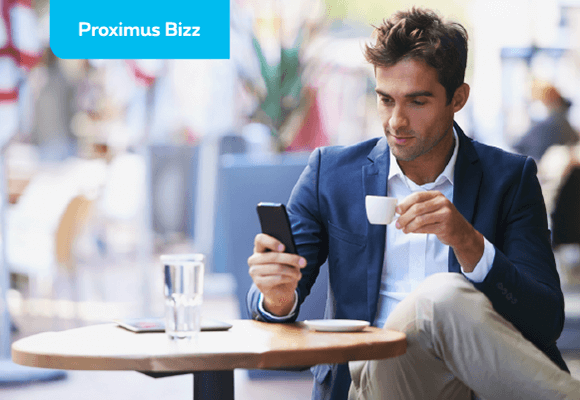 If there's one thing ambitious professionals have always complained about, it's lack of time. Although technology should help us to make everyday life easier, it seems as if we get less done nowadays. The reason: on top of our regular busy schedules, digital communication and activities require more and more attention: answering mails, viewing Facebook, searching on Google… Is there really no other option in this 24/7 world?
Start earlier
Yes, you can do things differently, and how you do that is up to you. You could, systematically, start to get in to work fifteen minutes earlier every day. Goal: clean up your mailbox before you really start digging into the days' work. Because, sooner than you'd like, you will once again be bombarded with emails. Why not apply the OHIO-principle ("Only Handle It Once").
Less distraction
Avoid distraction and delays because you spend too much time on social media (Facebook, Twitter, …). Everyone is talking about multitasking nowadays but the fact is that the human brain is incapable of handling two sets of information streams simultaneously. So you are constantly switching, which takes up extra time. The more you divide your attention, the less time you actually have.
So set a time limit for yourself or determine limited, fixed moments to go online. It will be a boost to your productivity.
Digital planning
Set your priorities and used the same digital tools to plan your day. Work with electronic timesheets, make an online planning, set an alarm when its time to move on to another task or a scheduled break, … This allows you to keep track of your time and helps you avoid extra stress caused by delays. And when it comes to emails: you really don't need to read and answer every email the moment it arrives, because that means interrupting what you are doing. Still feel the impulse to have a quick look? Switching off the incoming mail-sound can help!
Smartphone off
Surely you've seen this happen: meetings in which participants spend their time fondling their smartphones. Switch them off and focus on the meeting. It will save time in the end, because otherwise you're stucking having to recall and reconstruct what actually happened and was said during the meeting.
Private time
There's a, already thin, line between private and work, and it's getting thinner all the time. In any case, try not to perceive your smartphone as the essential business tool, even after working hours. Switch it off when you're spending quality time with friends and family, like going out to dinner or putting the kids to bed. The more you can sit back in your private time, the more productive you'll be at the office the next day.