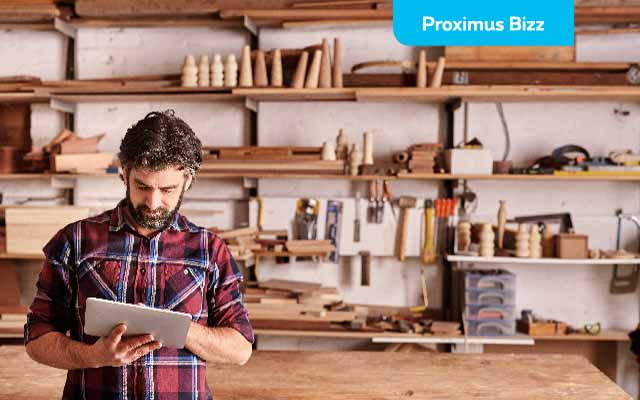 "Be where your customers are" is one of the basics of good marketing.
So, with more and more people on the internet, it's high time to distribute your marketing messages via that platform as well. But what are the basic rules and how do you get started? We asked Invisible Puppy's Xaveer Rumbaut and Jonas Verhaeghe for their insights.
The main advantages of digital marketing are that you can quickly play into your customer's needs and time your digital marketing messages to perfection.
Why digital?
"Digital marketing can be really targeted at the personal lives of your audience," says Xaveer. "Suppose someone just became a dad, then you can very easily use a personalised email or social media message to play into that fact. The right message at the right time.
That's something traditional mass media such as newspaper or radio ads can't deliver. In the digital world, it's much easier to segment your audience: messages targeted at exactly the right, relevant audience. On top of which it's very easy to analyse and trim your campaigns."
Which channels should you use?
Jonas: "That's strongly dependent on your target audience and business model. If you're purely into e-commerce, you can likely go almost 100% digital. Are you catering to a 60-plus audience, then it might be useful to line up some traditional media as well. Aiming at teens? Then use Facebook, Instagram and Snapchat.
But you should also think about what you can handle. Snapchat, for instance, is very momentary, so you need to post a lot of materials in a short space of time. And that involves quite some thought and work. That's kind of like a trinity that should always be in balance: means, audience and business model."
How many messages can I put out there?
"There's a couple of signs you can watch out for to check whether you're not overdoing it", Xaveer explains. "When people start to unsubscribe your emails, for instance. This could be an indication that you're sending out too many emails or that the content simply doesn't appeal to your audience. No reactions to your Twitter or Facebook posts? Same issue.
It also depends on the channel. You have to be careful with text messages, for example. People tend to see that as a very personal channel and they are often taken aback when it's used for commercial messages. When my mechanic uses a text message to let me know he's finished servicing my car, I'm OK with that. But when I get a text selling me some new fitness subscription, I find that rather annoying and an intrusion on my personal space."
What do I send out and when?
"A good starter is to congratulate customers on their purchase, right after they bought something from you," Xaveer says. "You'll confirm, in their minds, that they've made the right choice and you make them feel good about their purchase.
After that, it's OK to let them be for a while. If you're talking about regularly recurring purchases, you could give them some notice. Something like 'Dear…, it's been a while since you purchased your new set of tires. Feel free to stop by for a check-up to make sure they are still in perfect order.' If it's a one-time purchase, then you often need to be a bit more creative to get repeat business.
Just this week I got a mail from my chimney-sweep telling me it'd been a full year since his last visit and that perhaps it would be best to schedule a new one, if only to make sure I didn't get into trouble with my fire insurance. I thought that was very cleverly done. Even more so because I had indeed completely forgotten about it." (laughs)
Jonas: "In the end, there only a few purchases that are truly one-offs. Usually, it's just a case of a longer period of time between purchases. Like you buy a new car every five or ten years. Anyway, it doesn't harm to try your hand at some cross-selling, if done with moderation. Someone bought a bicycle from you? Then you could easily point out the importance of good maintenance, or new tires or a good chain.
I once bought a pair of walking shoes and received a mail from the store, some time later, listing the 25 best hiking trails. And a while after that a mail with tips to keep my shoes in tiptop shape. And then one wondering if I shouldn't buy a rain coat. That's a good approach. But you'll need some time and manpower to get that kind of marketing going."
Can software help me?
Jonas: "Absolutely. There are a lot of emailing tools that can automate campaigns like that. So you don't have to type every mail again for every customers, but you automate the process. Flexmail and MailChimp are two well-known examples. In a couple of easy steps, anyone can get going." Xaveer: "If you're venturing out into social media, you could use Hootsuite. That's an online tool that lets you manage and monitor Facebook, Twitter and YouTube in one go."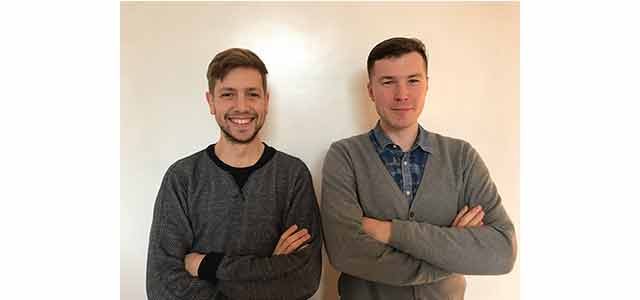 Xaveer Rumbaut and Jonas Verhaeghe are Marketing Technologist and Senior Marketing Technologist, respectively, at Ghent-based digital marketing agency Invisible Puppy. Their job is to help companies choose the right tools to achieve their marketing goals. Invisible Puppy focuses mainly on strategy, but does provide practical aid when requested.
Proximus Tip:
With our Bizz All-in, you get access to 24/7 Support. That way you can always stay in touch with your customers. Even better: you can now use your favourite social media app without data limitations.