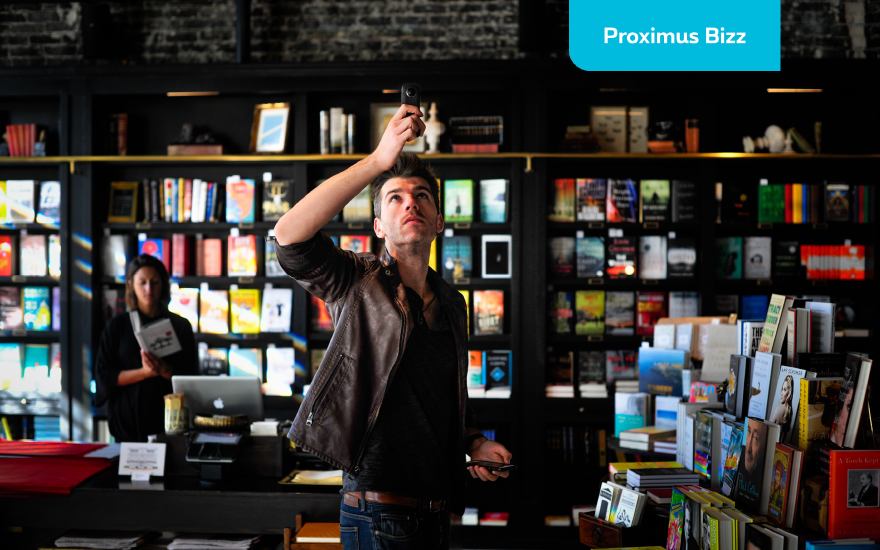 Your own website, a Facebook page, a Twitter feed… Most entrepreneurs realize how important they are. But how do you make them into a real sales tool? And how do you build up a lasting relationship with your digital customers? Sophie Verschueren, community manager at Xerius, explains.
Make choices
The first step to take in the digital process is to make choices, Sophie says. For most SMEs, being present on all digital channels is just not feasible. "You have to realize that this takes quite a bit of time and effort. So, decide for yourself who is your target group and how you can best keep them informed." Young people, for instance, are crazy about Snapchat.
Internal possibilities play a major role, as well. Sophie: "On Twitter, customers expect you to respond to their questions almost immediately. That means you need someone to keep more or less a permanent eye on this channel."
Digital channels often prove to be more labour-intensive than many entrepreneurs initially estimate, according to the digital expert. "A dead website that is no longer updated generally doesn't inspire much confidence. And you often see companies start a blog full of good spirits, but then after three or four posts they give up. That's a shame, because they would have done better to put the effort into another channel."
Inform and inspire
It's not just the frequency; exactly what you want to say and how you say it are important, too. "Try to include more than just sales pitches," says Sophie. "People want to be informed and inspired in a language that appeals to them. Make sure it stays credible and rooted in your own business.
A bicycle seller who suddenly starts blogging about his favorite wine doesn't work (laughs). What you communicate about must be in your DNA. Feel free to respond to things that your customers write on Facebook, for example, including negative messages. The reaction is usually good and it increases your involvement and your visibility."
A clever plan
As with everything, a digital strategy starts with a good plan, Sophie explains. "As an entrepreneur, first think about exactly what you want to achieve and what you are going to say. It's better than starting randomly. That doesn't mean you shouldn't try out new things. For instance, what do you think about taking a selfie now and then? But make sure you adjust if something doesn't work. Digital communication is not an exact science. Luckily." (laughs).
Sophie Verschueren studied Marketing at the Karel de Grote College in Antwerp, where she discovered her interest in digital marketing. She also obtained a post-graduate degree in digital marketing from the Ehsal Management School in Brussels. After her initial experiences in the real-estate agency, Qubrik, and as a member of the sales team at the firm You Are Digital, she found just what she was looking for six months ago at Xerius.