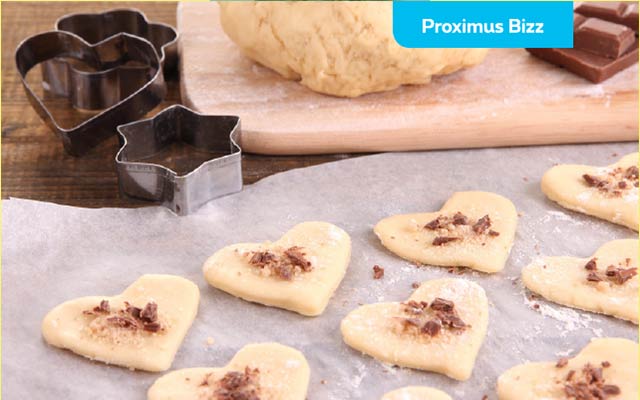 Whether it's about the development, launch or marketing of new products, in each occasion it's the target audience that defines the choices you will have to make. But how do you define exactly who to aim your efforts at?
1. Where do you want to go?
In order to know what your target audience looks like, you first need to know where you want to go. Where should your business be in six months, in a year, in five years…? Try to be as precise as possible and don't keep to vague or far-fetched goals. How many products or services do you want to sell, which part of the market do you want to conquer, how are you going to do that and, also: how much investment budget can you put aside for the task?
2. What do you believe in?
Another important aspect are your businesses core values. What does your company represent? Suppose you are a mobility consultant and you've just developed an app that shows your customers how eco-friendly they are when they're on the move. That in itself already defines a target audience: companies or organisations that are willing to invest in green mobility. That basic customer profile can be further honed by thinking about your own core values. The entrepreneur in the above example might very well match logical values as such durability and respect for the environment with other elements he finds important. Security, or integrety or being customer-oriented…
3. What to tackle first?
With those values in mind, your target audience should be becoming a lot more defined. For the next step, you get inside the head of your prospective customer. Not to determine how to sell as many products as possible, but to find out how you can help him. What is the most important problem for companies and organisations that want to work on durable mobility? A clear answer to that question will give you a better idea of your target audience. Do they want to use the app to research how they can do more in green mobility? Or do they want to help their employees? And what advice do they want to give those employees via this app?
4. Don't forget the numbers
A customer profile shouldn't just be a matter of intuition or gut feeling. Do try to get a hold of real data. How do comparable apps perform at launch and who uses them? How often are these apps downloaded and what are the comments from users? What is the profile of the people who stop by your green mobility blog? This data will tell you if you're on the right track in your audience definition.
5. Sketch a profile of your ideal target audience
Final matter to consider is to define, within your target audience, who are the most interesting customers. You could do that with obvious personality traits (gender, age, income, …) and interests. Define which profiles from your target audience will help your business reach its targets (step 1), within the right framework (step 2). With this final step, you will not only have a view on your target audience as a whole, but will also have defined your real core target.