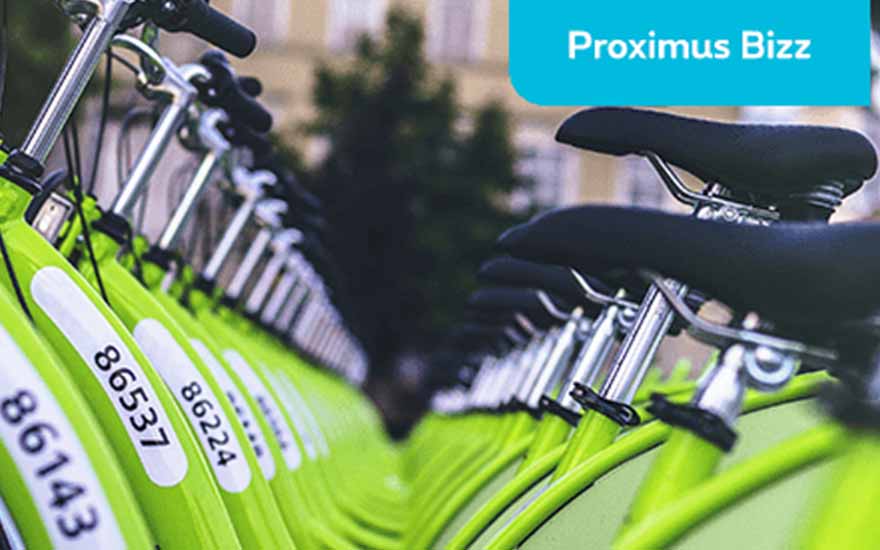 Did you know that entrepreneurs who cycle deal better with stress at work? And that cycling employees are off sick an average of one day less a year? So leave the car in the garage and encourage your people to come to work on two wheels. These cycling apps help you along the way.
Fietsknoop
Cycling to work is a lot more fun if you take a pleasant route with little traffic. With Fietsknoop these are quick to find. This app lists all the cycling hubs in Belgium and the Netherlands. Based on your location, it shows you the nearest hubs and traces out a route for you. You can save the routes and share them with other users or your staff. Have you already prepared a number of routes? You can label them and divide them into groups.
Bike Citizens
On a business trip in a busy city where you don't know the way, cycling is a pleasant alternative to move around quickly. Particularly with Bike Citizens.The app calculates the most cycle-friendly route to your destination, for instance with as few tramlines, cobblestones or hills as possible. Or you can choose the shortest route. If you take the wrong road, the route is recalculated, just as with a 'real' sat nav. Bonus: all these great features work without an active data connection.
Villo, Velo, Blue Bike
On the train you don't waste any time in traffic jams and you can just keep working on your laptop or tablet. Don't have a bike for the final stretch to your office or a customer? No problem. Villo (Brussel) – via the AllBikesNow app – and Velo (Antwerpen) show you the nearest place where you can hire or leave a city bike. You can see straight away how many bikes are available there. With Blue-bike you can do the same with the Belgian National Railway bike hire system. These services operate on a subscription basis.
Bike Repair
Has your chain come off? Has the brake cable snapped? Is your saddle loose? Annoying, but with Bike Repair you can get it fixed straight away, without having to go to the bike shop. This app contains dozens of step-by-step instructions and hundreds of photos to help you repair the most common bike problems quickly yourself. The app also keeps an up-to-date record of all the maintenance jobs that you have done on your bike and even reminds you when it's time to check this or that part.
Buienradar
Cycling is really great, but when it's raining cats and dogs, the fun soon goes out of it. With Buienradar (only in Dutch) you can follow the rain zones on an interactive map and see immediately where it's best to take an umbrella with you. The app also forecasts very accurately where it will pour and where it will stay nice and dry in the next few hours. Essential for every amateur cyclist.