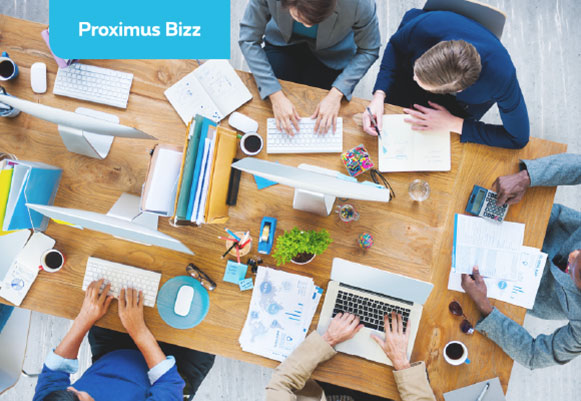 This year marks the tenth anniversary of coworking, a system whereby freelancers, independent entrepreneurs or employees share the same work environment.
Even if you haven't used this way of working before, chances are you will have heard of it. Or perhaps you're even considering trying it out for yourself?
For the doubters, here's a quick outline of the pros and cons.

Advantages
1) Savings, of course
Instead of leasing expensive office space, you use the desks, meeting rooms and general infrastructure of the coworking space. That's a bit more professional than welcoming a new customer for a kitchen-table meeting. And: you don't have to invest in a coffee machine, refrigerator, fax, printer or any other device that goes with any office.
2) Feedback
In a coworking space, you can share your most creative ideas with those around you. Most of them will be active in different segments, which guarantees a fresh outlook on things. Research by Deskmag (1) shows that interaction, with 84%, is the prime motivation to opt for coworking, followed by flexible working hours (86%), opportunities (82%) and knowledge sharing (77%). It's always nice to share a small victory with others. And if you come across a setback, it's easier to talk to likeminded individuals.
3) Networking
Meeting and knowing the right people is essential for any entrepreneur. In a coworking space, you might just meet that one person that can boost your enterprise. Your new neighbour might just become your most important customer!
4) Flexibility
A lot of coworking initiatives allow you to rent space on a monthly, weekly, or even daily basis. That allows you to quickly take extra hands on board for temporary projects. You simply book a larger meeting room to exchange ideas and switch back to smaller spaces once the project is closed.
5) Commuting becomes fun
While the daily traffic jam reports are read out over the radio, you can relax on your way to your local coworking space. Initiatives are popping up all over the place, so you'll very rarely have to drive more than 20 (traffic jam-free) kilometers to find a suitable space.
Disadvantages
1) Unforeseen costs
For entrepreneurs, every cent counts. Make sure you know in advance what the coworking space will cost you, so you don't have any bad surprises at the end of the month. And are you sure you can't find a more economic spot elsewhere?
2) Distractions
Are you easily distracted? Then you might want to avoid coworking spaces, with their distraction pitfalls: meetings, telephone calls going on all the time, admiring your neightbours' handywork, and so on. On the other hand, the situation isn't always better when you work from home. The TV, neighbours, children, pets, household chores,etc. Each and every one of them can distract you from the job at hand.
3) Possible conflicts
If you work from home, you're accountable to yourself only. In a coworking space, you can be confronted with less-than-neighbourly behaviour from other uses. People laughing too loud, not closing doors, filling up the fridge with snacks (and leaving them there), not doing the dishes, and so on. Strict house rules can help and, if they don't, it's best to get issues out in the open and discuss them quickly.
4) Competitive behaviour
Every business has its own pace. Don't get discouraged by a coworking colleague that can show a dazzling turnover or spectacular growth in a short space of time. Set your own goals and focus on those.
5) Too much change
Some people really need a fixed day planning and a steady work environment to get the best results. They work at the same desk, alongside the same people, all the time. In a coworking space, by nature a flexible concept, that is not easy to do. If you need a rigid structure to be productive, coworking might perhaps not be your best option.
Research by Emergent Research show that the number of people using coworking spaces will increase by 40% until at least 2018. In other words, coworking definitely has a great future ahead. Perhaps you will soon be a part of that?
(1) Global Coworking Survey, 2011