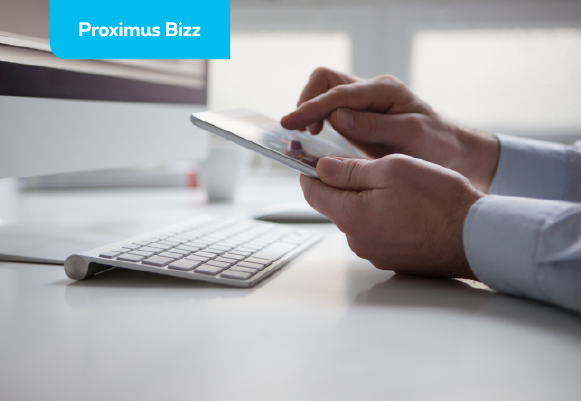 Cloud computing is a mature technology that can help and support your enterprise in a number of ways. Read on to see what the cloud can do for you.

1. Check your files on the go
When your on the road a lot and need to be able to check your files. Or you need to quickly check pricing or delivery information when you're doing a client presentation.
2. Collaborate in the same document
Work from home from time to time, pass on corrections from abroad or quickly send your remarks on a presentation just before you sit down to a nice dinner: you no longer have to be in the same building to collaborate. That means you don't only save time in meetings, but you also spend less time commuting or waiting to take action until your colleague gets back from a business trip.
3. Surf efficiently
As an entrepreneur, your business is always on your mind. If you are surfing around for inspiration or new networking opportunities, a tool such as Microsoft OneNote or Evernote can help you. The handy little apps and tools let you clip web sites and articles digitally, after which you can annotate and save them. U store them online so you can access them from a wide variety of devices. A digital notebook means you never have to look far for that brilliant idea you had a while back.
4. Your agenda is always up to date
Appointments get moved, customers cancel invitations and others take their place. To be as efficient as possible, the real road warrior need to have a dynamic agenda. So it's important always to have the latest information at your fingertips. With Outlook in the cloud and mobile data, your agenda stays up to date, and you always have the right contact information at hand to get in touch with customers when you're on the road.
5. Safe back-ups
You never know when disaster strikes. To be ready for a crash of your main hard disk, or for a long electricity black out, your best option is to back-up your most important data, preferably in a separate location. The cloud makes that very easy. A services like OneDrive for Business saves copies of your data in a secured data center. That means that your data is always safe and recoverable, even after the worst of mishaps. And the good news is: OneDrive for Business is now included for free in out Bizz Packs.
6. Use shared photo albums
Whether they are images of furniture design, construction sites or creative cup cakes, a lot of businesses keep photo albums. To show customers, but also as a source of inspiration or reference for their own employees. By putting the album in the cloud, you can share it with anyone you like, and you can have fellow workers add images themselves, straight from the construction site, if necessary. That saves a lot of copying time.
7. Keep your IT scalable
A business owner's life hasn't gotten any easier in recent years. Perhaps you'd like to use all matter of computer programmes to record customer data, or you need a web site to communicate with customers. If that's the case, but you're not ready to buy your own servers to do that, the cloud can prove to be the perfect solution. You can easily extend the storage space to fit your needs and budget.