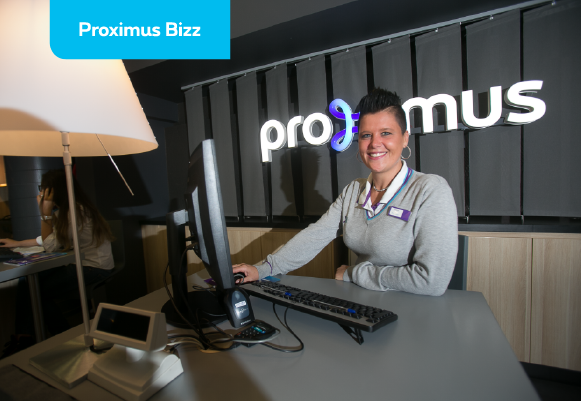 The how and why of online (cloud) storage are still a big unknown for many Proximus customers. So we sat down with Sharon and Guido, both Bizz Experts in our Proximus Center in Antwerp, to go over the main questions.

What is the cloud?
"To a lot of people, the cloud is still quite abstract," Guido says. "You can hold an external hard disk in your hands, but the cloud isreally virtual." That being said, the differences between the two are actually quite small. "The cloud offers you a secured space on an external server," Guido continues. "You can use that space to save all your confidential and other data on that server and have access to it at any time of the day and night."
What's it good for?
Cloud storage makes it very easy to collaborate online, or to make secure back-ups of your data. "It is especially interesting for people who are on the road a lot," Sharon adds. "You can manage your appointments on the road, consult important documents, and so on."
Is it safe?
"Some people still don't trust the cloud," Sharon says. "I have a customer who'd rather use and external disk because she wants her customer data to remain secure. But a cloud server is certainly no less secure. And if the hard disk crashes, she loses everything, but that's often not so easy to explain." Even users who are held to strict confidentiality, such as doctors or lawyers, can store data in the cloud without any issues.
Did you know that…
In 2015, the internet connected 2.5 billion people and over 15 billion devices (source: IDC and Intel)
There is a new server added to the cloud for every 600 smartphones or 120 tablets (source: Intel)
Small enterprises that choose a mobility-based approach to work more efficiently gain, on average, about 40 pct. in revenue (source: Microsoft)
No less than 40% of respondents in a recent Citrix survey said homeworking in their pajamas was the main advantage of cloud computing
Webmail is one of the earliest examples of cloud computing. So you've probably been using the cloud for years already.