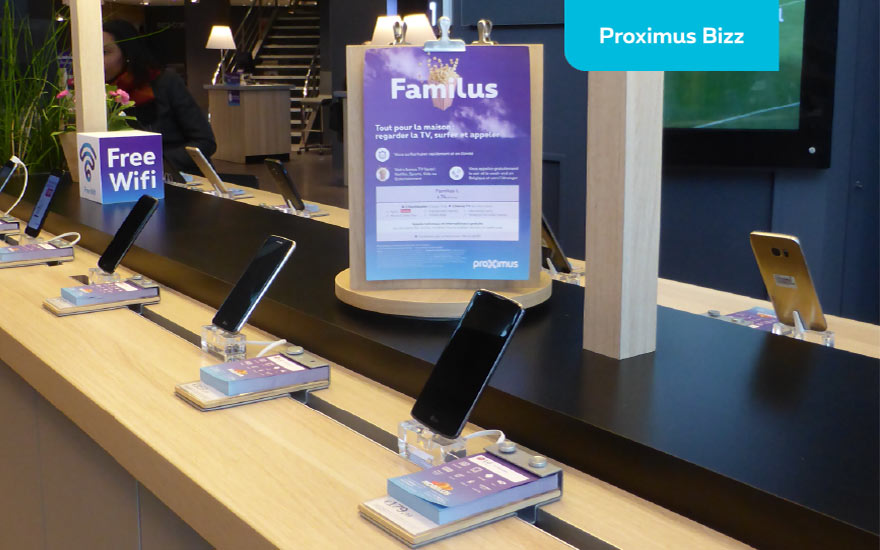 It used to be easy: entrepreneurs and business people had a Blackberry as a smartphone because the brand met their needs exactly. These days the dividing line with smartphones aimed at consumers is a lot more blurred. But that does not mean there aren't any differences at all.
The main reason why the sharp distinctions between 'business' and 'consumer' telephones have disappeared is obvious. Entrepreneurs like to use their smartphones for private purposes as well and they want the same features as 'ordinary' consumers (a reliable screen, a good camera, a powerful battery, etc.). So these days, the difference between business and consumer lies more in the sort of apps that are used than in the devices themselves.
A double SIM card for work and home?
That does not mean there aren't any differences at all these days. If you use a telephone mainly in a business context, then there are a few parameters that you can bear in mind. One particularly handy feature, for instance, is a 'dual SIM' slot such as with the Samsung Galaxy J7. This can take two SIM cards, one for your company and one for private use. This way, all the costs and calls remain perfectly separate.
Which operating system?
The operating system is a decisive factor, as well. Whether you go for Android or iPhone is often a personal choice, but it can be handy to opt for the same system throughout the company. That way, you can be sure that all the apps you use are compatible with those of your colleagues. Managing a pool of smartphones like this is just that bit easier, too, if they all run on the same OS.
For which working conditions?
Are you on the road a lot, do you often visit (construction) sites or do you use your phone mainly in a production environment? If so, it can certainly be worthwhile choosing a model that is extra shock-resistant. Devices such as the ZTE R28 or the Samsung Galaxy Xcover, for instance, are very sturdy and can take a lot before they break down.
Insurance?
Do you prefer an ordinary mobile phone, but you want to safeguard against damage by dropping or water damage for example? In that case, you can take out insurance for this, too. The Smartphone Omnium insurance from Proximus gives you full cover for just € 12 per month. You are also insured against theft, oxidation (if your device falls in the water) and even fraudulent calls.
What about your tax declaration?
Finally: you can, of course, declare your smartphone for tax purposes as well if you use it for professional purposes. If you do not have a company, it can be handy to keep a record of your professional calls in an overview for a few months (you will find this on your invoice). This way, you can prove the amount of professional use to the tax authorities.
Find a device in the Proximus shop or the Proximus center in your neighborhood.