Recording conversations with your smartphone
Published on 02/11/2017 in Be inspired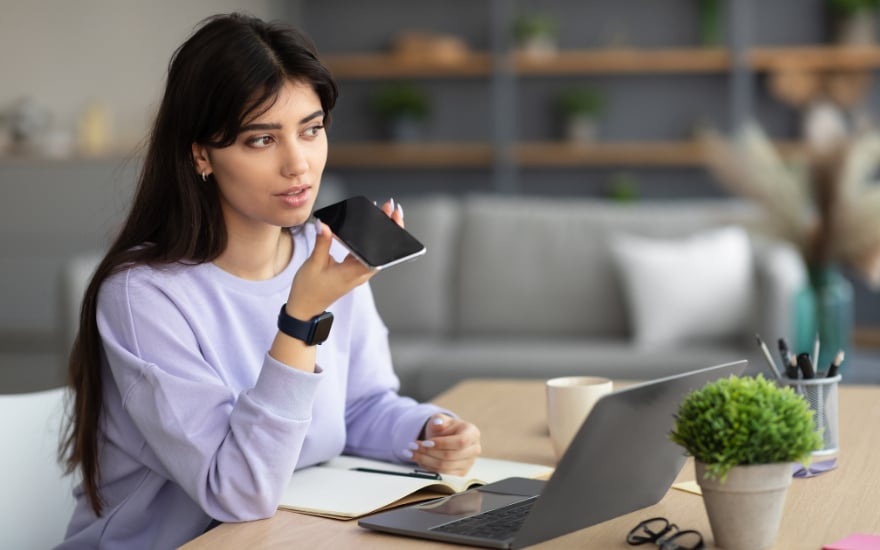 Not only journalists can benefit from recording telephone conversations. It can sometimes be very handy for other self-employed workers and entrepreneurs, as well. For example, think of a difficult technical explanation that you would like to listen to again, screening candidates for a job or when you would like proof of certain arrangements made with customers or suppliers.
Do it with apps
The respective Apple and Google app stores have scores of apps that you can use for this. These apps often provide a whole range of possibilities: recording incoming and outgoing calls, sharing recordings via email, Facebook and Twitter, downloading the recordings to a computer or a cloud service such as Dropbox or Onedrive, tagging recordings with titles and descriptions, and more. Familiar names for iOS include iPadIO, Call Recorder and TapeACall. For Android there are ACR, Automatic Call Recorder and Appliqato.
Tricks for closed iOS
Specifically as regards Apple, however, there are a few points to look out for. iOS is a fairly closed operating system and does not give developers access to all possibilities just like that. Recording a telephone conversation directly without further ado is not possible on an iPhone.
To get round that, some apps use tricks such as starting up a conversation with 'three people' (you, your correspondent and the app server). Another way is to take out a subscription (usually for a fee) with the app developer. In exchange, you are allocated a number that you can use to call people. And these calls are then recorded.
Open Android: no restrictions
With Android, these restriction do not apply, or at least far less so. Here you can simply start a telephone conversation and the apps record all the sound, either automatically as soon as the telephone call begins, or manually after you have pressed a button. Many apps are also simply free, even though in this case all the features are often not available and/or you see adverts.
Why not with hardware?
If you don't want to be bothered with all this, there are hardware solutions for recording telephone conversations, although these are of course somewhat less user friendly than simply pushing a button. They usually involve small recording devices that you have to plug into the main telephone and that can then record both sides of a conversation. You will find this type of device in online stores for less than € 20.
If you don't want to spend any money at all, there is a way that is probably even easier: turn on the loudspeaker of your (internal) phone system and record the conversation that way. Possibly using your mobile. Simple and free, although with this method, you will probably prefer to be quite alone if you want to hold confidential conversations.
Is it legal?
Just a word about the legality of recording telephone conversations. In Belgium, it is permitted to record telephone conversations if you take part in them yourself. You do not have to inform your correspondent of this, although it is appropriate, for instance with interviews to let them know. Using the recordings to blackmail someone afterwards for example is, of course, not permitted. You will find more about this on the specialized Monard Law page.
Questions about our offers?
An advisor is at your service