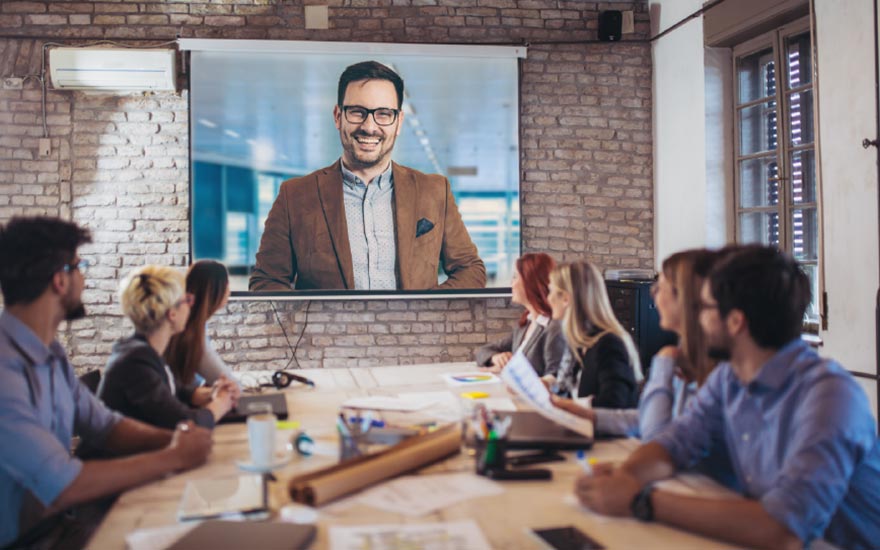 Need to make an impact with a presentation to a (potential) customer? For that, you need a good projector. We selected a few suitable models in various categories that every 'road warrior' needs to put on his short list.
On the go with mini-projectors
Do you often travel around giving presentations? If so, it makes no sense to lug about a projector weighing several kilos. Luckily, you don't have to. These small projectors provide sufficient brightness — expressed in lumens — and image quality to give your audience a convincing presentation.
The Epson EB-980W achieves a respectable 3,800 lumens and provides a sharp resolution of 1,280 x 800 in a three-kilo casing. It comes with a price tag of around €900.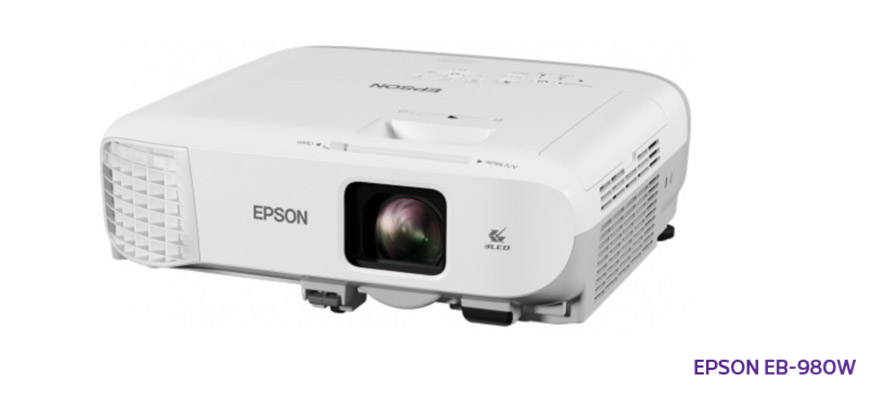 Smaller options are also available, with the so-called pico-projectors, little devices that are not much bigger than a mobile phone. The Optoma ML750e, for instance, weighs barely 400 grams and fits in the palm of your hand. This category also includes the Philips Pico PPX4010 and the Asus Zenbeam E1.
Pico-projectors usually have a built-in slot for memory cards so that you no longer have to connect them to a computer. These devices are less suitable for really large projections as their light output is too low for this. But for a presentation in a small group they prove very useful. Expect to pay €250 to €350.
Short throw for use in small rooms
Those who already use a projector will be familiar with the problem: to obtain a large image, the device needs to be quite a long way from the screen. Short-throw and even ultra-short-throw projectors fit the bill here. Added bonus: you don't have the problem of people (unintentionally?) walking through the picture.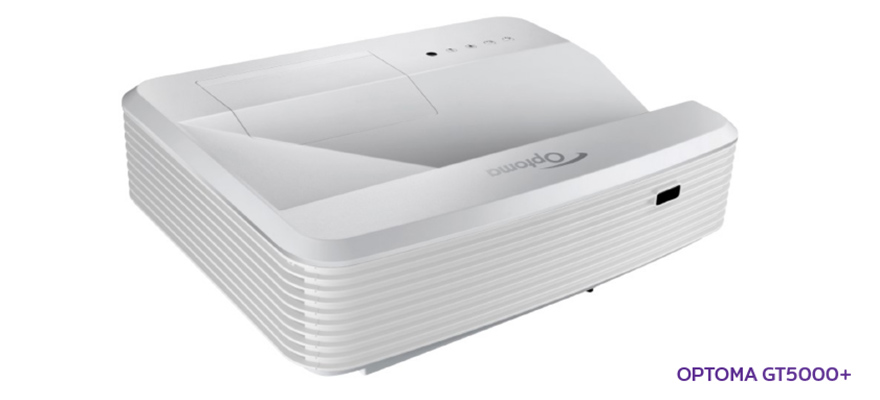 The Optoma GT5000+, for instance, can project a 100-inch image barely 30 centimeters from the screen and has a light output of 3,200 lumens. It costs around €1,300. An alternative is the Viewsonic PJD5553LWS. Its resolution is somewhat lower, but so is the price: €750.
Wireless connectivity
If you want to enjoy the advantages of a small, lightweight projector, it is handy not to have to drag heaps of cables and adapters around with you. Here we explain how to connect a telephone to a projector. With these projectors, a wireless connection is a piece of cake.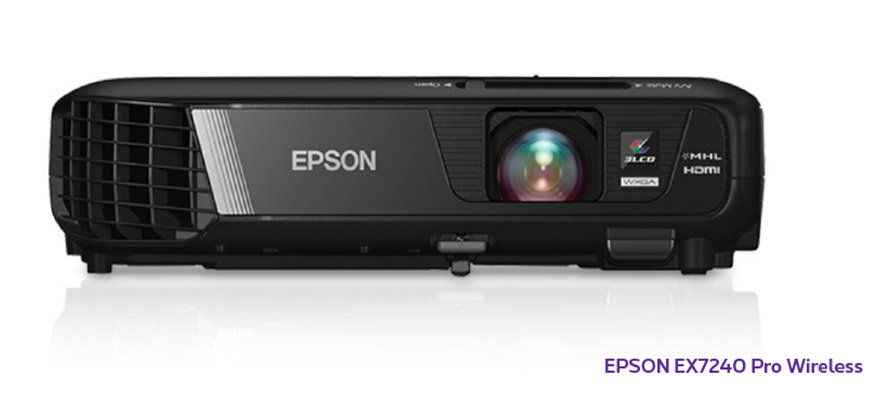 The Epson EX7240 Pro Wireless has built-in Wi-Fi. So, it is easy to connect it to your laptop and smartphone without plugging in a wire. You do so simply by scanning the projected QR code.
You can also install the Miracast app to connect your smartphone or tablet. The projector mirrors — Miracast refers to 'mirror' — the screen of your device. Provided that it has this technology on board, such as the somewhat more expensive Epson EB-1781W, for instance. Prefer another projector with Miracast? In the specifications, look for 'Wi-Fi CERTIFIED Miracast'.