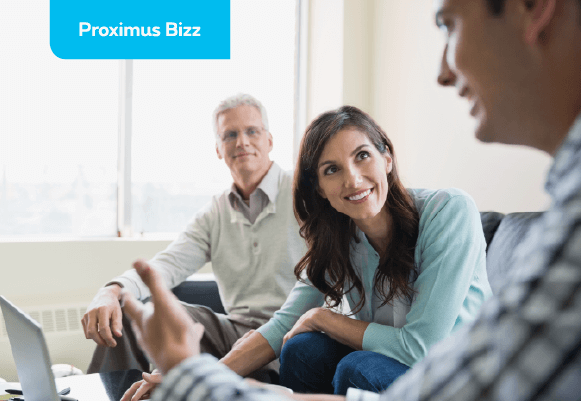 In search of the best ideas for a project within your company or for a customer? A brainstorm session with a variety of people can uncover a veritable treasure trove of inspiration, but only on condition that you have the right approach.
Define a clear purpose
The first condition for any good brainstorm is that you define a clear purpose upfront and that you set boundaries within which your brainstorm team can work. Also outline the limitations they have to take into account. After all, it's of little use to toy with expensive ideas if you're on a restrictive budget. Or to propose ideas that would take months to implement, when you need a solution within the week.
Invite the right people
Take care to invite the "right" people. If the object of the session is to come up with new marketing ideas but none of the team members have the necessary background in corporate marketing, chances of success are pretty slim. This does not mean you only have to invite marketing-savvy staff either. Quite the contrary, people from other departments often have an amazingly interesting insight into what happens in other areas of their business.
Make sure the group doesn't get too big and that everyone has a chance to get their word in during the session.
Pick the right location
A productive brainstorm calls for a suitable location. Make sure it's quiet and comfortable and provide enough writing materials, whiteboards, etc. Block enough time (at least two hours) but don't overdo it. An all-day brainstorm is usually not the best idea.
Coffee, tea, soft drinks and light snacks are a must-have. And why not really step outside of your comfort zone: a brainstorm in the open air – think seaside, dunes, woods, … - is often a brilliant way to get the creative juices flowing.
Critique sparingly
In a first instance, the goal is to gather as many ideas as possible. Don't zoom in on the proposals immediately, there's plenty of time for that afterwards. No one likes to be embarrassed in public, so make sure to critique instead of criticise. Negative comments virtually ensure that (some) participants will curl up like hedgehogs instead of sharing their – potentially magnificent – ideas.
Evaluate and choose
Evaluate the best ideas after the brainstorm and try to make them even stronger within the team. An idea, after all, always has the potential to generate others. Keep the brainstorm team informed on the results and how ideas will be implemented. This ensures your staff stays involved and that they will feel their time and efforts made a difference.