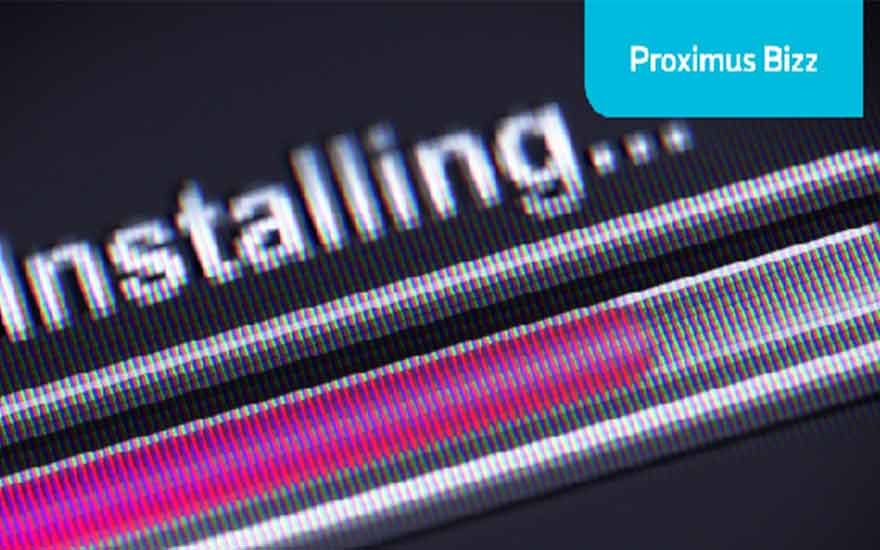 Do you have a slightly older telephone or tablet that is gradually starting to show signs of fatigue? You don't necessarily have to throw it out, because with these tips you can give it a hefty boost and make it to carry on for quite a while yet.
Update your operating system
The first tip may not improve the speed of your old mobile very much, but it will mean you can go on using it quite safely: update to the most recent version of its operating system. This gives cybercriminals less chance of hacking into your phone through glitches and back doors.
The manufacturers regularly shut them down in the most recent versions of their software. What's more, these updates often give you a better or faster Wi-Fi connection or faster fingerprint scanners, as well.
Free up memory space
An older telephone that has been in use for some time often has an overfull memory. That causes problems when you want to save new photos or videos and it makes the phone sluggish, too.
One solution is to install a memory card where you can put your photos, videos and music. Or you can switch your media files to the cloud, to OneDrive for Business, for instance. Take a look to see what superfluous apps are on your mobile that you never use and you can clear out a lot of memory space. Finally, you can remove the 'cache' from your apps, that is the information they can use to load faster and remember data.
Install a new 'launcher'
Fed up with the interface of your Android phone? No problem. In the Google Play store you'll find a whole range of 'launchers', programs that you can use to set up your phone just as you want it.
Famous names include Nova Launcher, Evie, Arrow Launcher and Smart Launcher. This type of app does take a little time and you have to experiment to make things exactly as you wish. The adaptations go so far that it's as if your phone has been given a complete make-over.
Make the animations faster
With Android, you can change the animations on your phone, such as the way windows open. You lose a little 'eye candy', but it does make your phone a lot faster. This option takes some finding, however.
Go to 'Settings'; 'About this phone' and click a few times on 'Build number'. Suddenly you will see that you have activated 'Options for Developers'. You will then find this in 'Settings', right at the bottom. Click and scroll to 'Drawing'. Here you will see three animation settings. The standard setting is 1x. If you scale back to 0.5 or even turn it off, you will see that the animations on your phone work much faster.
You can achieve a similar effect on an iPhone by going to 'Settings', 'General' and 'Accessibility'. Scroll to 'Reduce Motion' and turn it on.