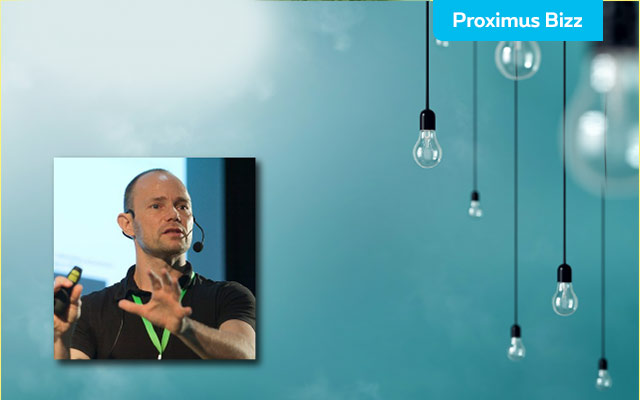 In this fast changing world, no company has a consistent hold on the top spot in knowledge and innovation, regardless of the size of its R&D department. Knowledge and skill are everywhere, can be applied in many different ways and often offer unexpected insights and possibilities.
Stefan Lindegaard researches how social media can be applied to cash further open innovation and turn it into business opportunities.

Among company strategists, economists and consultants, the idea of 'open innovation' has been gaining ground for years. To indicate the nature of open innovation, it's perhaps best to define the concept of closed innovation. This is the old model where each company takes care of its own innovations, where every invention is top secret and where only a select group of employees is allowed to do research and development. Open innovation is the exact opposite in every way: good ideas can come from any source, from employees, customers, suppliers but also from universities all over the world. Open innovation works in two directions at once. New inventions for which a company has no immediate use can be made available to others.
Expand your network
According to Stefan Lindegaard it is abundantly clear that LinkedIn, Facebook, Twitter, YouTube and other social media can play a crucial role in facilitating open innovation. Companies almost invariable use social media as a marketing tool but there are a lot more possibilities, he says. With social media it is fairly easy to greatly expand your network with people who could assist in your research and whose existence you are quite unaware of today. The move of using social media for that purpose is still in its infancy today, but the potential is massive, so the author states. Knowledge, after all, is not found in dusty company archives or gigantic servers, but is stored in people's minds. And by bringing people into contact with each other, that knowledge can find new outlets.
Virtual communities
Lindegaard underpins his theory with strong practical examples and his book offers a range of best practices to connect social media and innovation. He shows how companies and organisations can cultivate this new way of working and helps them overcome the inevitable challenges any new approach brings. Issues such as setting up virtual communities, the advantages of gamification and the way in which innovation leaders should deal with them are all held up to scrutiny. Social media and innovation are words that are still very rarely used in the same sentence but, according to Lindegaard, that is set to change in the immediate future.
Exploit your potential
Whatever your market or line of work, innovation is a part of business. This book is meant for business owners who want to maximise the potential for innovation and are looking for new ways to bring innovation into their business. The playing field described by Lindegaard is very young and unknown to most, but the leverage it presents is all the more interesting.
And if book pricing is an issue, it shouldn't be in this case: Lindegaard has made the book available for free on his website (www.15inno.com) and his only request is that you share it as much as possible.
BIO
Stefan Lindegaard is a Danish author, speaker and strategic advisor who focuses on the business opportunities of (open) innovation. He acts as consultant for companies world wide and has written a series of books and papers on the subject, including "7 Steps for Open Innovation", "Making Open Innovation Work" and "The Open Innovation Revolution". Most of his writings and white papers (including "Social Media for Corporate Innovators and Entrepreneurs") are available for free download from his website www.15inno.com