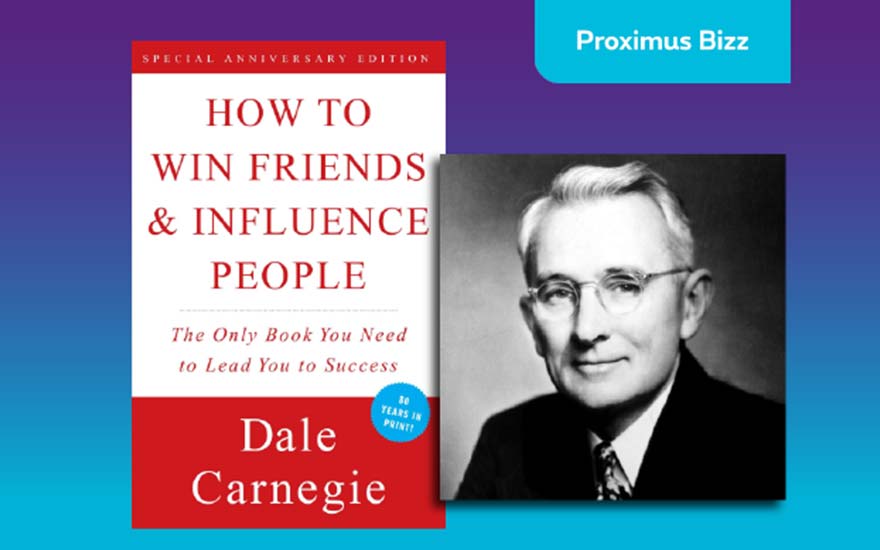 Bookshops these days are full of self-help, therapy and advice books. In 1936, it was different. Then came 'How to Win Friends and Influence People' by Dale Carnegie. This book was to define an entire genre and became a true classic. With the increasing competition in this digital age, it is now more relevant than ever.
About the book
'How to Win Friends and Influence People' was first published in 1936, with a print run of barely five thousand copies. Carnegie and publisher Simon and Schuster did not expect many sales. To their amazement, it became an unlikely mega success. The book touched a sensitive chord in America just after the Great Depression, but also soon proved to be more than a temporary phenomenon.
Even now, it is still eagerly bought and read and has been translated into dozens of languages. Two revised versions have subsequently been produced, in 1981 and in 2011. The most recent of these, 'How to Win Friends and Influence People in the Digital Age', remolds Carnegie's success formula for use in an age when digital communication and the Internet hold center stage. Perhaps the best proof of the book's success is the way in which the general public embraced it. The title has now become a catch phrase in English and is constantly being paraphrased, copied and parodied.
Why must you read it?
Certainly in these hyper connected times, doing business is still largely a matter of convincing people. Convincing them of your new idea, your knowledge, your reliability or your quality. In his book, Carnegie lists dozens of techniques that you can use to give people a positive image of yourself, with which you can convince them of your way of thinking and influence them with as little mental resistance as possible.
The book is divided into four parts, each of which covers three principles: how to deal with criticism, how to show sincere interest in others and the importance of showing your appreciation. This makes it all easily manageable and applicable. 'How to Win Friends…' is a book that remains relevant and useful, three-quarters of a century after it was first published.
About the author
Dale Carnegie was born in 1888, the son of a simple farmer. Despite his modest beginnings, he made it to university. After his studies, he sold written courses to farmers, among other things. He then became a (successful) salesman for a meat company and later even tried (in vain) to become an actor for a while.
He came up with the idea of giving courses to people to teach them to speak in public. This led to various books, including 'How to Win Friends…" which became an international bestseller.