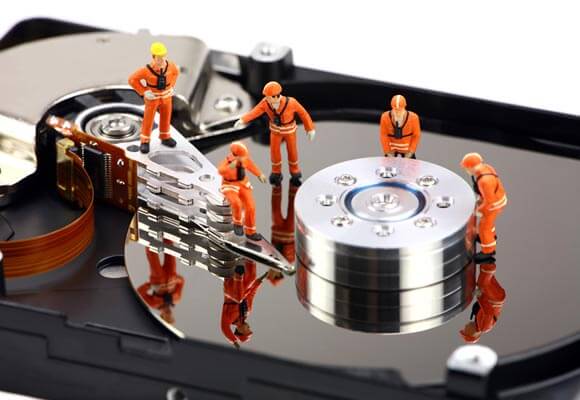 Surely you've been through this: you've just put the final, finishing touch on an important document when suddenly your PC quits on you. Best case, you can restart and repair the file. But in many cases, the file is gone forever. These slight mishaps, with often big consequences, can be avoided by making regular back-ups. It's not that hard to do and it doesn't have to take a lot of time.
Without a doubt, there are loads of professional files and documents on your computer that you don't need every day, or even every month. And what about that vast collection of images, movies and music that takes up a lot of space on your computer? What they all have in common is that you wouldn't want to lose them in a crash, theft or other incident.
External hard disk
A word of advice: make sure to back-up all your important files. You can use an external hard drive to do that. The ones you can find in any computer store today often have a storage capacity of one terrabyte or more. That will keep you safe for a while. And the cost of these hard drives is very low, compared to the cost and anguish of losing your data. But of course, external hard drives are just as vulnerable to damage, theft or loss as your computer is.
Cloud
Storage in the cloud is a viable alternative to hard disk storage. Via web services such as OneDrive, Dropbox, Skydrive, iCloud or Google Drive you can store copies of all your files online. Of course, you can access these files at any time.
Careful: storage volumes on free cloud offers are often limited. If you need more gigabytes, you can usually rent more space.
Our advice: combine online and offline back-ups to make sure you never lose another file.