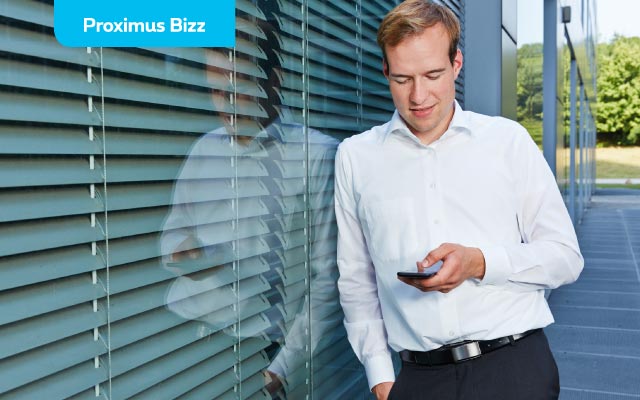 Google Play and the App Store are overflowing with apps, more than a million in the meantime. But research shows we rarely use more than twenty. We had a good look at the wheat and the chaff and selected our six favorite apps for entrepreneurs and small enterprises.
Time is money
The more time you can save, the better. A first app that has made it on our must-have list is Dragon Dictation. Install this app on your phone and you can simply dictate your messages, tweets and emails.
The app is available in a range of languages, including Dutch and French, and is quite accurate.
Another timesaver of note is Scanner Pro by Readdle. A single touch on this app turns your iPhone or iPad into a portable scanner. The app uses your device's camera to convert documents, receipts or business cards into sharp PDF files. Of course you can share your scans via text message or email afterwards. Cherry on the cake: the app also works with cloud services such as OneDrive, Dropbox, Google Drive and Evernote.
Mobile productivity
Are you on the road a lot? Then we can recommend Waze. The power of this navigation app is in the supporting community. You not only receive exact route descriptions, but are also warned about traffic jams, accidents, police checks and other dangerous situations. Other Waze users will show you the fastest route to your destination and the cheapest petrol stations on the way.
If your travels also take you abroad, iTranslate should come in handy. This app quickly and correctly translates words, sentences and complete texts in over 90 languages. The app also comes with a speech function so you'll know exactly how to pronounce the words.
Social and statistics
Do you happen to manage your business's Facebook page as well? Then the free Facebook Pages Manager app is a real must. With this minimalistic app you can update your followers on the go. Contrary to the regular Facebook app, this one also allows you to plan messages, manage adverts and consult statistics.
Wanted: extra energy
If you're truly a die-hard smartphone user, you know what apps can do to your battery life. The extremely user-friendly Battery Doctor gives you valuable insight into your battery use. You get an accurate estimate of remaining battery life and a detailed view on which apps are the biggest battery guzzlers. A range of built-in tips and features allow you to extend your battery duration.