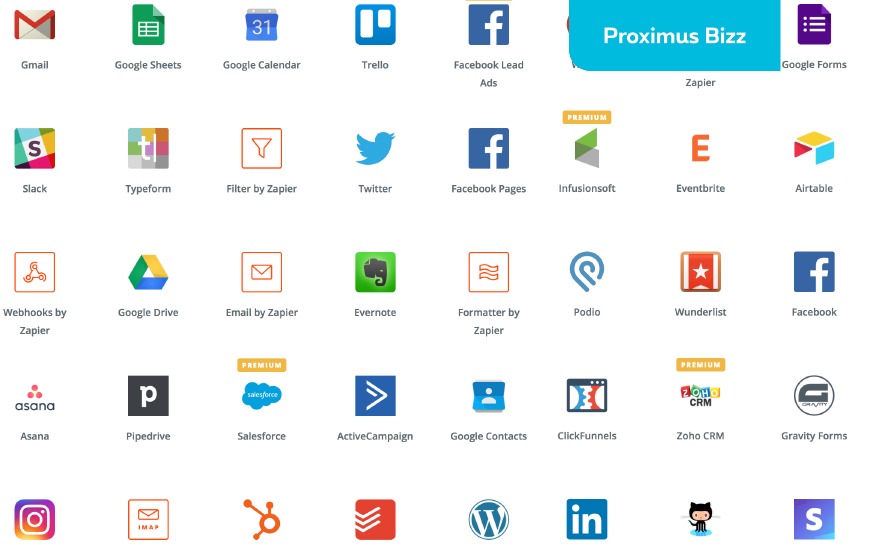 There are lots of interesting web services and apps that you as an entrepreneur can take advantage of every day. But sometimes it would be even more interesting if those apps could collaborate a little. Fortunately there are services that do that.
Automatically saving the data of a new e-mail contact in a spreadsheet. Immediately saving documents that you share via OneDrive in Dropbox too. Or automatically turning off your mobile data and turning on Wi-Fi on your smartphone when you get to the office.
All nice, but with standard apps and services that doesn't work. Fortunately there are a few that provide a bridge; they coordinate your apps and devices with each other, exactly how and when you want. IFTTT is probably the best known, but Zapier and Microsoft Flow are working on this too.
The idea behind all these services is the same; an action in a device or app leads to another action in another service. It's not difficult, and no programming skill at all is involved. You simply choose a service from the list and link it to another one. Still too much trouble? Then just choose one of the many preprogrammed actions. In IFTTT these are called 'recipes'; Zapier refers to 'Zaps' and Microsoft talks about 'Templates'. You can of course also adapt those existing links completely to your own taste.
Business market
The big difference between IFTTT, Zapier and Flow is mainly that the latter two are strongly oriented toward the business market. IFTTT, for example, also offers 'recipes' in which you get an e-mail or text whenever your garage door is opened. That's not the sort of tasks on which the other two specifically focus. With them, the focus lies more on a business chat service like Yammer, for example. So you can arrange to get notifications in Slack every time a new message pops up on Yammer.
But it becomes really interesting when you apply your own filters to it. For example, set it up so that that Yammer message is only displayed if the word 'complaint' occurs in it. And if necessary you can also say when you want to receive those messages. So you quickly create efficient customized services. A specific advantage of Flow is also that it can interact very extensively with Microsoft tools like Office365 and Dynamics.
Then there's still the price, of course. Not unimportant. IFTTT is completely free of charge, so feel free to take a look at whether it's for you.
Flow has a free version, but it can 'only' connect between services 750 times per month. The paying versions (from 5 or 15 dollars per month) offer 4500 and 15,000 operations per month respectively.
Finally, the free version of Zapier offers only limited connections (a maximum of two steps). Anyone who wants more (more steps, access to more apps, etc.) pays 20 dollars per month for it.