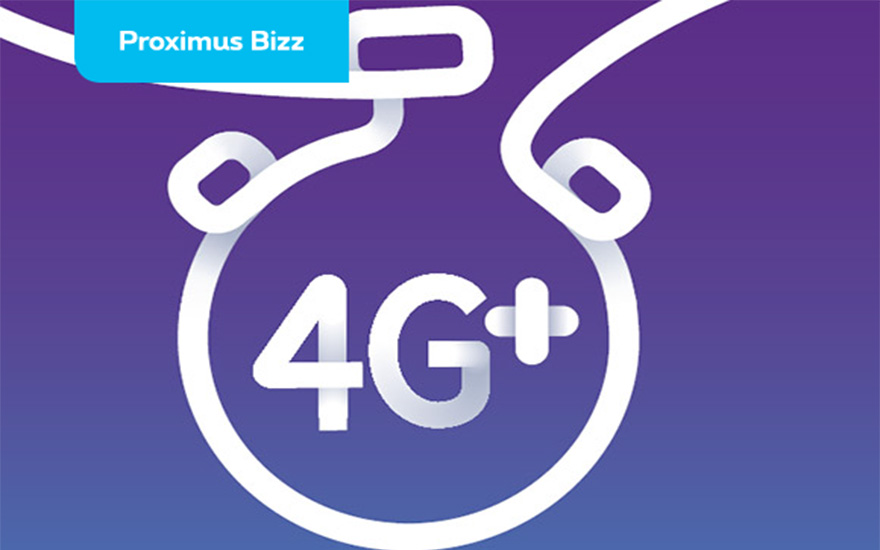 If our customers expect one thing from us, it's a mobile network that is both fast and reliable. So we're absolutely thrilled that, not even 2 years after launching 4G, we can announce the next innovation: 4G+! And at no extra charge to our customers!
4G+ is all about faster mobile surfing without extra costs! In 4G+, we combine two 4G bands (for the experts: 800 and 1800Mhz) to reach mobile surfing speeds of max. 225Mbps.
We've been testing, all quiet like, 4G+ in a small selection of cities since September 2014. But since 30 October last, we've started the roll-out at the Belgian coast and in a range of cities (see further for a complete list).
And all of that for free!
Just as 4G, 4G+ is available to all our customers. The only thing you need is a compatible device. In the (very) near future, all devices will be 4G+ proof, but for now you're limited the the latest models (Apple 6S, Samsung Galaxy Note 4, Galaxy Note Edge, Galaxy Alpha, Galaxy S6, Galaxy S6 edge, Galaxy S6 edge+, LG G4).
On most compatible Android devices, you will see the 4G+ icon at the top of your screen. Apple doesn't make this distinction, however, so if you use an iPhone, you'll only be able to feel the difference!
4G+ is currently being rolled out at the Belgian coast and in the following cities:
Aalst
Antwerp
Bruges
Brussels
Charleroi
Genk
Ghent
Halle
Hasselt
Kortrijk
La Louvière
Leuven
Liège
Louvain-la-Neuve
Mechelen
Mons
Namur
Sint-Niklaas
Waterloo
Wavre