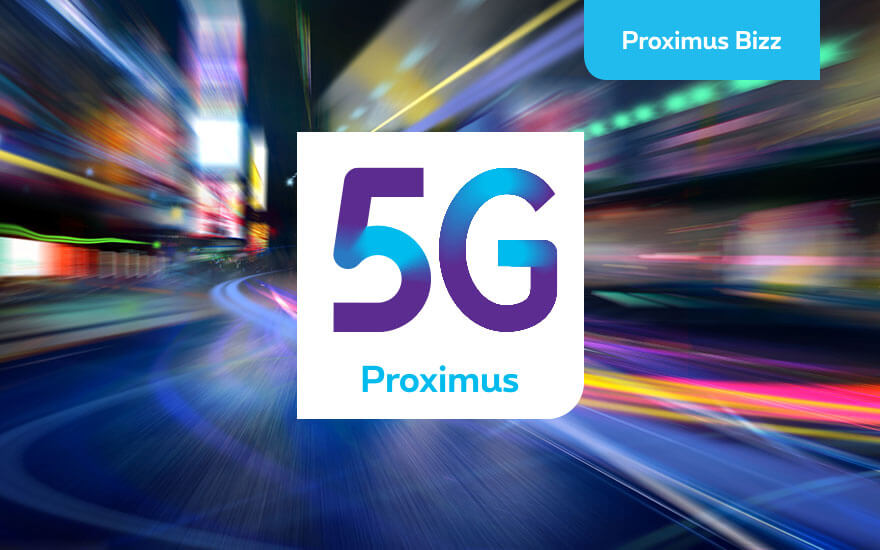 Although the launch of 5G is not yet imminent, one thing is already clear: this new technology will substantially alter the way companies work. Read more!
5G vs 4G
Before we look in more detail at everything 5G makes possible, let us briefly explain how this standard differs from the current 4G. The most obvious advantage of 5G is the much faster data speeds. 5G will probably not be introduced commercially before 2020, but speeds of around 70 gigabits per second are already being achieved in tests. That is about one hundred times faster than is possible with 4G.
Not only is the speed higher, but far more users will be able to connect via 5G on the same mast. They will all be able to send far more data at the same time and the battery usage of their mobile phones will be lower than it is now.
Another major advantage is the very low latency. This is the time it takes the network to receive and process the data and respond to it. This is important, for instance, if self-driving cars are to communicate with one another and with other road users. They need to have certain data as quickly as possible to take the right decision.
The introduction of 5G will also offer a great many new possibilities for companies both large and small. Here are just a few examples:
New ways of communicating with customers

You may already use Skype, WhatsApp or Facetime to contact your customers. The arrival of 5G will increase and enrich such communication possibilities. Whereas now you have to make do with simple video calls, 5G will enable ultra-high image quality and possibly even 3D. Or, since we are dreaming, a sort of hologram in virtual reality. This considerably broadens the playing field for technical innovations.

More reliable connections

If cars are to drive themselves or robots are to carry out operations in hospitals from a distance, the quality of their data connection is vitally important. 5G can guarantee this quality and ensure a super-stable connection. These are not the only applications that will benefit. Connections like this will be good for all users.

More marketing possibilities

In a future where everyone will be permanently connected with a network, it will become even easier to reach potential customers on line and offer them highly personalized marketing. Based for instance on where they are, who they are or where they are going.

A worldwide standard

The companies and consortiums behind 5G are striving to ensure that the same frequency bands will be used in every country in the world. That means that every 5G device will work wherever it is in the world. For companies, the advantage here is that local innovations can be exported to other continents without too much technical difficulty. The only limit is the developers' imagination.

As we said, 5G will not be here until around 2020. But in the meantime we are of course not just standing still, because between 4G and 5G there are still 4G+ and even 4.5G.