Two reasons why you should do those smartphone updates
Veröffentlicht am 04/10/2016 in Tipps und Tricks von...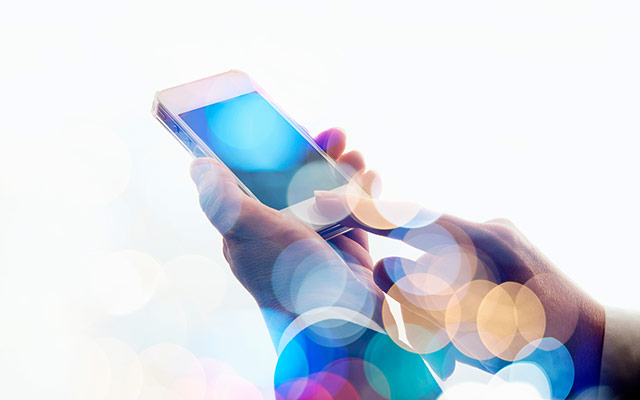 Believe us when we say your phone will only benefit from it.
Every two weeks I get a message on my smartphone asking me to install the latest version of the operating system. Sometimes this happens even more often than that. Each time I ask myself whether it's really necessary to download such a large file. And, I admit, sometimes I'll skip it.
But that turns out to be a bad idea and here's why.
Outsmart cyber criminals

The first and most compelling reason to perform the installation is that updates improve your phone's security. Hackers and other crazy crooks are always in search of vulnerabilities in the software on your mobile phone. Luckily the manufacturers are doing exactly the same thing to play those villains a nasty trick.

But because new backdoors are being found all the time, it's not long before a new update of Android, iOS or Windows is released. That's why every update is important.

Get better Wi-Fi

But an update involves more than just safety first aspects. Each time you also get new or improved features. After all, technology doesn't stand still. Take, for example, a better, faster Wi-Fi or Bluetooth connection.

But, to be fair, this happens mainly with so-called major updates such as the switch from iOS 9 to iOS 10. And yet, sometimes minor updates harbor fun new features as well.
But be careful...
Are we presenting just a good news show here then? Nope. Best be on your guard too: sometimes an update can render your smartphone more sluggish. Particularly if you have an older model. To give just one example, installing the latest iOS 10 on an iPhone 5 can produce results. Sometimes, but not always.
Conclusion
Should you therefore renounce software updates? No, I wouldn't do that. Because the problems mentioned happen only very rarely. So the advantages outweigh the disadvantages.
And what if an update does cause your smartphone to become badly unstuck? In that case an update is usually released within 24 hours that puts everything right again. No stress.
But how exactly do you perform such an update? Well, I'll be happy to explain it to you. See here for iOS and here for Android.
Peter
Ich habe eine Leidenschaft für das Internet und die Kommunikation und bin ein großer Fan unserer Marke.
Andere Artikel von Peter