Three reasons to protect your smartphone
Veröffentlicht am 16/12/2016 in Bits und Bytes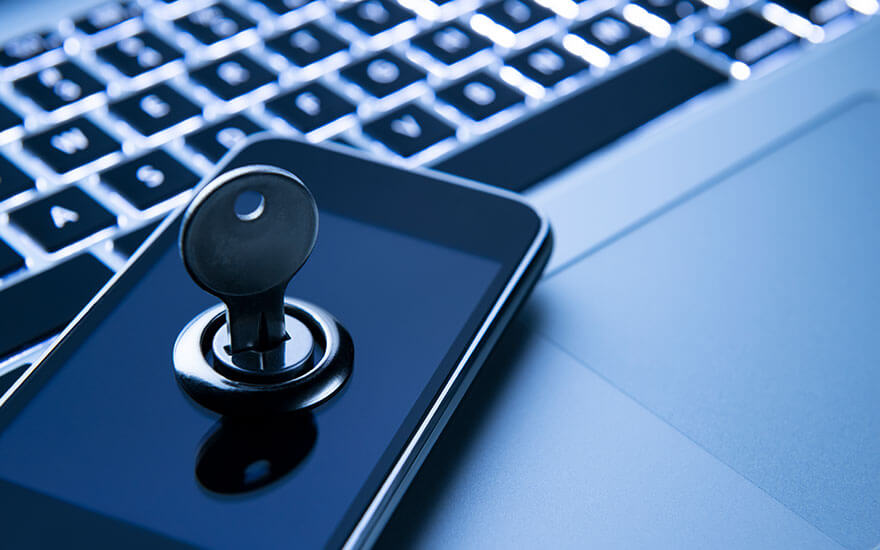 A good antivirus program is certainly no luxury.
It's common knowledge now that there are many creepy people with bad intentions out there on the Net. And yet most of us still handle our smartphones too casually. I've already learnt that it's best to update the operating system regularly. But it seems that this is not quite enough.
That's why a colleague of mine recently advised me to also install the necessary antivirus software on my mobile. I immediately thought this was just for the laptop. But obviously not so.
Why spend money on this? Well, he gave me three good reasons:
There's so much valuable stuff on your phone

Lots of personal things. It probably hasn't even crossed your mind, but just stop and think about it for a second. Not only does your phone contain photos of memorable moments, but also your entire address book and all your passwords. And much more besides.

What's more, we use our smartphone all day long. That it'll suddenly stop working does not bear thinking about. Oh, horror!

There are more and more mobile phone viruses...

The days when viruses were created only for Windows PCs are long gone. Now that there are so many smartphones, it has become much more worthwhile to create viruses for these as well. Especially for all those Android phones.

What's more, the viruses are ever more sneakily disguised. We're all familiar with e-mail spam and dirty websites from which you'll almost certainly pick up a virus. But nowadays you may even get one through text messages from infected friends or via nice apps which you would never suspect of harboring viruses. So don't think that you stand a greater chance of winning the Euro Millions than catching a smartphone virus.

... but there are also quite a few other dangers

Viruses are the first thing that came into my head. But there are apparently quite a number of other things that can befall you:

Your privacy may be thrown to the wind: aside from viruses, there's also spyware, which retrieves all your personal data. This nasty software also increasingly comes in through unsafe apps as well as through the traditional channels. Having the necessary protection against this is therefore certainly no luxury anymore.
Your smartphone is stolen: it's very distressing as it's such a personal device. Well, good security software can even help you locate your smartphone.
Moreover, a good security program helps to ensure that your children can surf the Net safely. That's not unimportant either, surely?
Still looking for the perfect protection for your smartphone? You're in luck! Because now we give you Norton Mobile Security free of charge for one month with each new subscription that includes mobile telephony. Get it today.
Or do you already have Norton Mobile Security but need some help installing it? We'll be happy to explain how!
Erik
Digital und Content Marketer. Gartenarbeit ist meine Leidenschaft, genau wie Essen. Aber gleich nach dem Spielen einiger Serien oder Filme, denn das ist mein Ding.
Andere Artikel von Erik