Your Netflix? You can now pay for it via Proximus
Veröffentlicht am 16/03/2017 in Bits und Bytes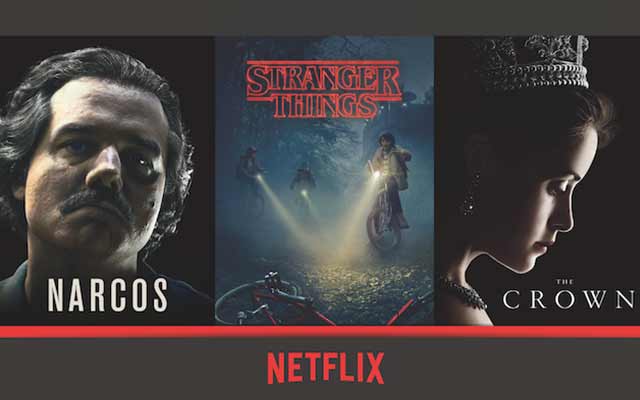 You can now simply combine a Netflix subscription with your current Proximus TV subscription. The advantage? It makes paying easier because you only receive one bill. And you can now enjoy Netflix even if you don't have a credit card.
How does it work? It's very simple:
Don't have a Netflix account yet? You don't know what you're missing!

If you want to create a Netflix account via Proximus, simply press the blue button on your Proximus TV remote control, select "Netflix" and follow the instructions.
Did you receive 3 months of free Netflix through our promo? Then simply extend your Netflix subscription after this period:
First, you will receive an e-mail informing you when the free Netflix period ends.

As soon as you receive this e-mail, press the blue button on your Proximus TV remote control.

Subscribe again (using the e-mail address and password of your former Netflix account).

Confirm with your Proximus TV PIN code.
Need more information? Be sure to check https://www.proximus.be/iwantnetflix.
Erik
Digital und Content Marketer. Gartenarbeit ist meine Leidenschaft, genau wie Essen. Aber gleich nach dem Spielen einiger Serien oder Filme, denn das ist mein Ding.
Andere Artikel von Erik