"Narcos" Season 2 has arrived
Veröffentlicht am 15/09/2016 in Showtime!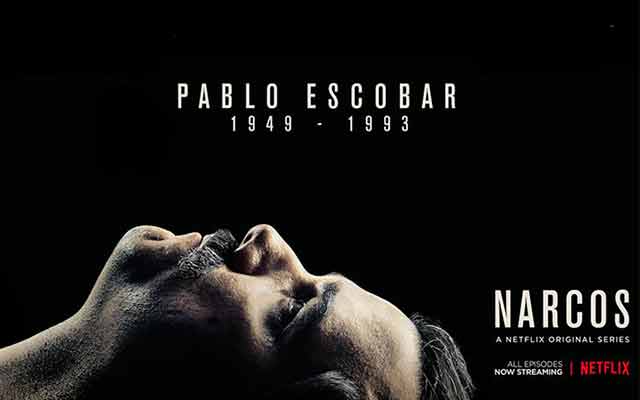 We are big fans of "Narcos". The second season is available now!
An original Netflix series
In 'Narcos' we follow the rise and fall of the notorious Colombian drug lord Pablo Escobar and his Medellín Cartel. The story is told from the perspective of Steve Murphy, a US DEA agent in Colombia who sees it as his mission in life to get Escobar behind bars.
In Season 1 we follow fifteen years in the life of El Patrón. In the second season we see Pablo flight. The second season begins where the first ended: with the escape of Escobar from La Catedral prison he had built for himself.
The cast include the amazing Wagner Moura in the role of Escobar, alongside Boyd Holbrook and Pedro Pascal in the roles of DEA agents Steve Murphy and Javier Peña.
The 10 new episodes of the series "Narcos" are available exclusively on Netflix. Watch Netflix: run Netflix on Proximus TV via menu 'on demand'> series or via channel 204 or subscribe here!
To really let yourself go on Netflix, there's now Tuttimus: the strongest all-in. Everyone gets loads of mobile data and free unlimited use of their favorite app, as well as unlimited fast Internet at home and unlimited fixed and mobile calls within the family. And as icing on the cake, we've thrown in some extras for digital TV and 3 months of free Netflix!
So pick and compose your own Tuttimus Pack here.