4 apps for relaxing and staying informed
Veröffentlicht am 24/08/2017 in Tipps und Tricks von...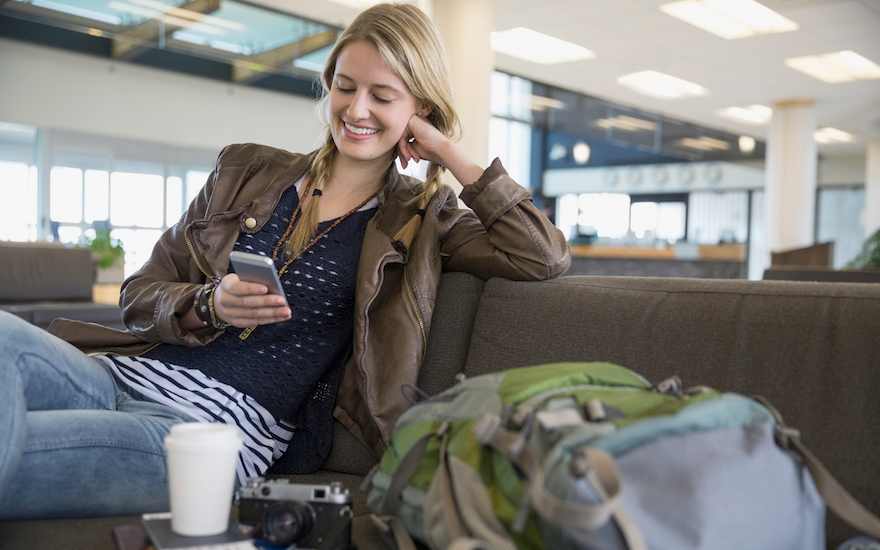 Something to do in your free time.
Your smartphone is an ideal entertainment tool, but it's also good for keeping up with the latest news. Handy, especially during your commute to work! But which are the best apps to download?
With these 4 apps, you'll never get bored and your time on the train will just fly by!
Le Soir: follow the news closely
Want to stay informed of the latest news? With this app, you'll always know what's happening in Belgium and beyond! You can even save articles and read them later on – handy!
You can download it for free on Android, iOS and Windows.
ePresse: read your newspaper anywhere
Want to read your favorite newspaper or magazine anytime, anywhere? It's possible! With this super app, you can buy your favorite magazine and read it directly on your smartphone or tablet!
You can also download ePresse for free on Android, iOS and Windows.
YouTube
Want to watch videos of your favorite YouTuber, or the clips of your favorite artist, anytime? It's easy, with the YouTube app! Great for killing time on the bus or train!
To give you an idea of how much data you use on YouTube: 1 GB = 5 hours of videos.
Download YouTube for free on Android and iOS.
Spotify
Do you prefer to listen to high-quality music, according to your mood? Then this app was made for you! Follow the artists you love and create your own playlists. Great for creating an atmosphere, wherever you are, or for relaxing on your commute.
How much data does it consume? If you listen to music with 96 Kbps quality, you consume 0.72 MB per minute. For 160 Kbps quality, you consume 1.20 MB/minute. And for 320 Kbps quality (Premium account only), that's 2.40 MB/minute.
And, of course, this awesome app can be downloaded for free on Android, iOS and Windows!
You'll never have to worry about your data again, and can use the best apps on your smartphone to your heart's content! Because now you have more data with your Mobilus mobile subscription!
Erik
Digital und Content Marketer. Gartenarbeit ist meine Leidenschaft, genau wie Essen. Aber gleich nach dem Spielen einiger Serien oder Filme, denn das ist mein Ding.
Andere Artikel von Erik