World Food Day: let's get Wonky
Veröffentlicht am 15/10/2016 in Ihre Geschichten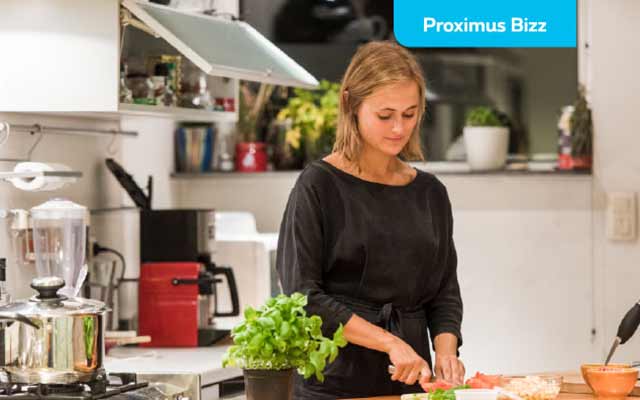 Every day on our planet, tons and tons of food goes to waste or is thrown out. Time to do better, thought Ghent-native Helena Gheeraert. With Wonky, her recent startup, she produces tasty and healthy food from food industry surpluses.
Each year on the 16th of October we celebrate World Food Day, to commemorate the establishment of the UN's Food and Agriculture Organization in 1945. Helena Gheeraert marks the day on her yearly calendar, because with Wonky she's perfectly aligned with the UN's objectives: making delicious, healthy foods available to everyone.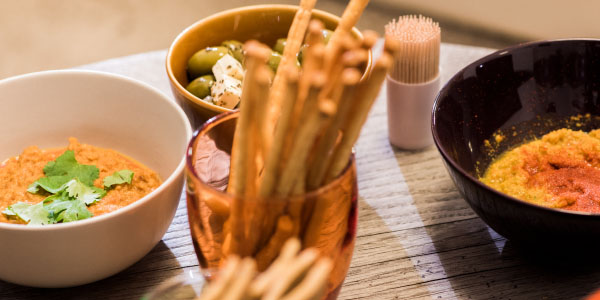 "World Food Day is a great initiative", she says, "because it makes people think about the importance of food and about what makes healthy food." Helena's passion came from watching a documentary on world wide food waste a few years back. "I was taken aback by what I saw," she explains. "About a third of all the food in the world is wasted. In the EU alone, that makes for about 88 million tons of food wasted. For fruit and veg, that increases to 45%. That's a terrible waste. Not just because the food is thrown out, but also because they whole production process – growing, fertilizing, the energy and water that are used – has all been for nothing."
Two-by-two carrots

"In our food industry, carrots are mechanically diced in perfect, two-by-two centimeter squares. At the end, where the carrot is smaller, you automatically get smaller dice. So they are thrown out, even though their quality is just the same. In food manufacturing, machines are often adjusted to not process the whole vegetable, because that takes up more time and isn't efficient enough. About 39% of total waste happens in the production phase."
"Retailers account for about 5% of food waste, food outlets (restaurants, etc.) for about 14%. There is a surplus because restaurants or shops sometimes overstock on vegetables," Helena adds. "Or they have vegetables that are less than perfect, esthetically, and are considered unsellable. We as consumers account for about 42% of food waste. For example because we don't use things like broccoli stumps."
High time, Helena thought, to give people a taste of what delicious things they could make with these 'leftovers.'
Dips that tell a story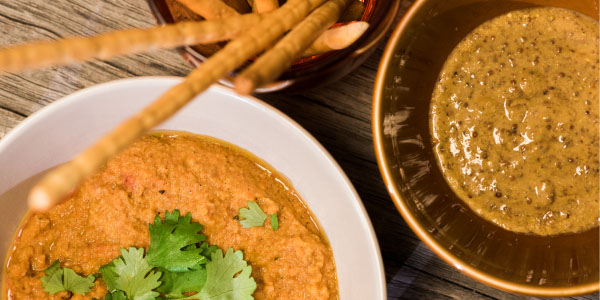 Wonky gets cracking with surplus ingredients from the food industry. These 'surplus' fruits and vegetables are taken out of the production chain before they are thrown out. Helena's manufacturer uses them to make dips for pre-dinner snacks and sandwich spreads.
"We've just gone into pre-production," Helena explains. "I made the first dips and spreads by hand in my own kitchen. I tried them out at a couple of festivals to test the market. And I was also at a recent big staff party for KBC Bank. People's initial reactions were very positive. There is an interesting story to what I do and that fascinates people. And, on top of that, the dips and spreads are frankly delicious (laughs)."
By the end of October, early November at the latest, Wonky will start to roll-out. "I won't be able to keep up in my kitchen anymore," Helena laughs. "By that time, we'll have a real food producer who will make my products. But it will still be with surplus foods."
Flanders kick-off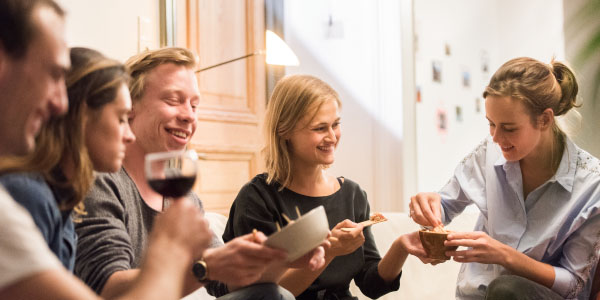 There's no lack of ambition for the small startup: by theend of the year, Wonky's products should be available from a few dozen shops in and around Ghent. And the spreads should figure on the menus of a list of cafés and lunch bars. As from 2017, the rest of Flanders will be able to taste Wonky dips and spreads, and the assortment will also grow.
So Wonky will (have to) become a household name fast. That's where digital and social media play a major role. "I'm very busy with my web site and Wonky's Facebook pages," says Helena," and I also post regularly on Instagram, on the go. So my mobile internet is very important to me. Only through social media can startups such as mine tell their story and create a community of interested followers."
Great adventure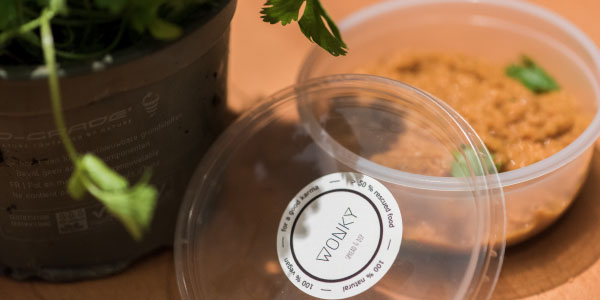 A couple of months ago, Helena went into business as an independent entrepreneur, with ups and downs. "The start up itself went quite quickly and smoothly," Helena says, "but I was a bit caught off-guard by the administrative red tape. It's been a few months since I started, but I've only just managed to get past the last hurdles. But it's a great adventure nonetheless, and a bit more chaotic than a regular nine-to-five (laughs)."
Interested in more?
Head over to Wonkyfood.be or follow Wonky on Facebook, Twitter or Instagram.
Questions about our offers?
An advisor is at your service